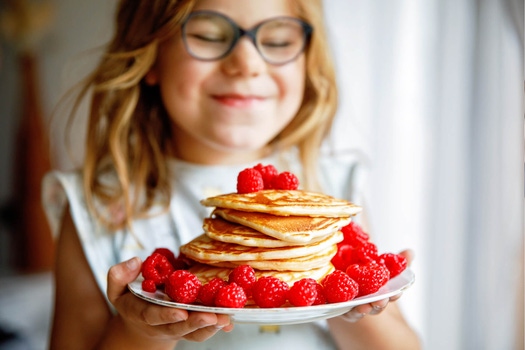 Wholegrains for the whole day - easy ways to lift your family's intake
From providing iron and B vitamins to support young growing bodies, to helping support a healthy gut and reducing the risk of chronic disease in adults, wholegrains really are the whole package. Wholegrains deliver a range of nutrients, including dietary fibre, protein, B vitamins and magnesium. Think foods like oats, wholegrain breakfast cereal, brown and wild rice and whole wheat bread.
It is recommended that adults and children over 9 years old aim for at least 48g of wholegrains per day – that is equivalent to approximately 2 Weet-Bix wheat biscuits plus a slice of wholegrain bread or half a cup of cooked brown rice and 4 wholegrain crackers per day. Unfortunately, the research shows most Australians don't consume enough wholegrains, and while it's easy to explain why the whole family should eat more of them, I know trying to convince most kids to eat wholegrains is usually no easy feat!
So, I'm sharing easy hacks to lift your wholegrain game throughout every meal of the day, that even the kids will love.
1. Breakfast
Breakfast is the best chance you have to get a good start on the day, and luckily it's one of the easiest meals to get more wholegrains in.
Cereal – opting for a wholegrain breakfast cereal is one of the easiest ways to get more wholegrains into your diet. Top with crunchy nuts and your favourite fruits for a delicious and nutritious start to the day. You can even soak your Weet-Bix the night before for a delicious, quick and easy brekkie. Not sure how to identify a wholegrain breakfast cereal? Look for ones that contain ingredients like wholegrain wheat, oats, brown rice, barley, millet or sorghum at the start of their ingredients list.

Yoghurt – give your yoghurt a boost with muesli, granola or crushed Weet-Bix for added crunch and nutrition.

Pancakes – is there anything better than Sunday morning pancakes? Instead of pancakes made with regular flour, try half regular and half whole wheat flour to bump up the fibre and nutrients without compromising taste.

Smoothies – smoothies make a super easy and quick brekkie and are particularly great for those busy mornings when you don't have time for a sit-down breakfast. Boost your smoothie game by adding in a source of wholegrains like Weet-Bix or ¼ cup of oats.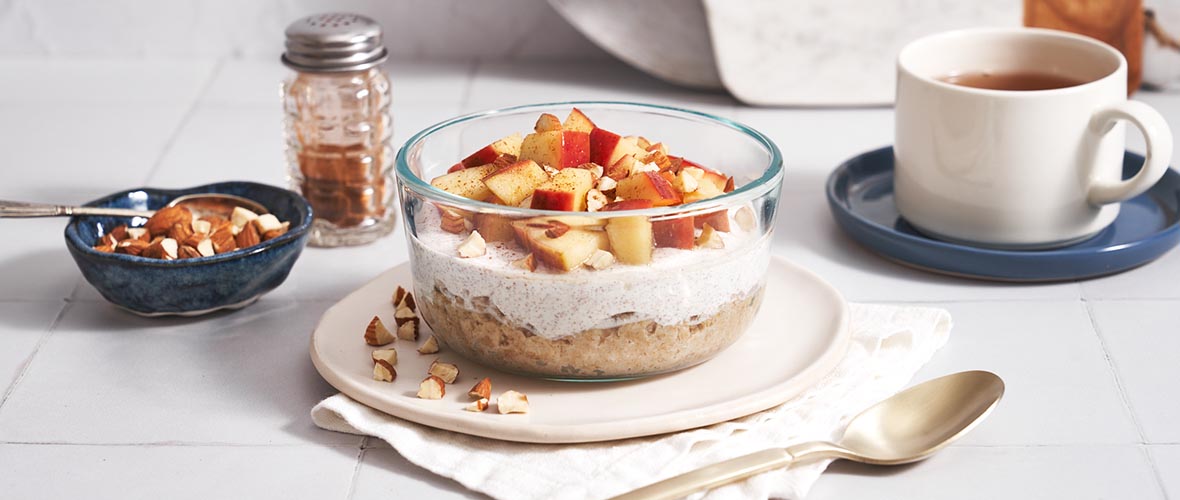 2. Lunch
Whether packing a lunchbox for school or prepping for work, incorporating fibre-packed wholegrains is a sure-fire way to help keep energy levels steady for the afternoon.
Wraps – wraps are a great option for a quick and easy meal, so why not try switching out regular wraps for some wholegrain options, like spelt or wholemeal? For an extra nutrient punch, add a few spoonfuls of last night's brown rice or quinoa to keep those hunger pangs at bay.

Sandwiches – while most of us were told not to play with food when we were young, getting in the kitchen with kids is a beneficial way to introduce them to new foods. Use cookie cutters to craft wholegrain bread into exciting shapes for sandwiches or snacks.

Brown Rice – whether homemade or takeaway, sushi makes for a delicious lunch time option, and swapping from white to brown rice in your sushi is a great way to get more wholegrain in your diet. Or for another nutritious lunch time meal – heat up a pack of microwavable brown rice, mix it with some leftover roast veggies, cannellini beans and dash of reduced salt soy sauce and you have yourself an easy nourish bowl ready in just a few minutes.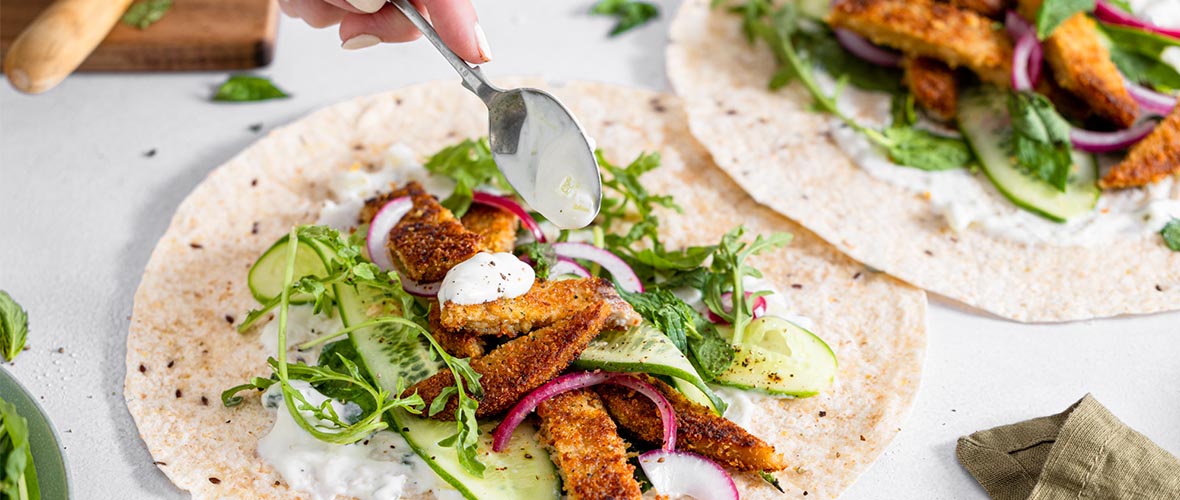 3. Snacks
Packing convenient wholegrains into your snacks is a simple way to boost nutrition while on the move.
Muffins – substitute half of your regular flour with whole wheat flour when baking muffins. It's a simple switch that boosts fibre and nutrition in these popular sweet treats.

Wholegrain crackers – whether sweet or savoury, crackers make for a great snack with minimal effort. Look for crackers made of wholegrains like whole wheat, oats or brown rice, and get creative with the toppings; the possibilities are endless – choose anything from nut butter to hummus to cheese.

Energy bites – opt for energy bites or bliss balls, usually made of oats, dates, nuts, honey and peanut butter, for a sweet and wholesome snack to have on the go. You can prepare some on the weekend and pop them in the fridge for up to a week.

Biscuits – use these tried and tested morsels as an opportunity to pack in the wholegrains and wholesome ingredients. They can then be used as a perfect grab and go treat for any time of the day.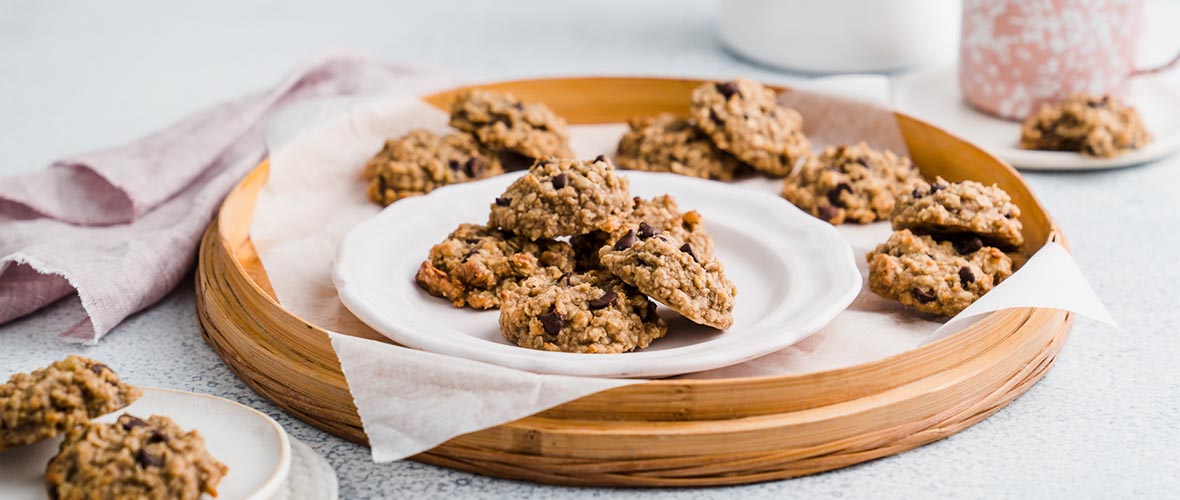 4. Dinner
Even if you haven't been able to incorporate wholegrains into your day, dinner offers the opportunity to end the day strong and experiment with different recipes and ingredients.
Pizza – turn a classic favourite into a more balanced meal by making pizza with a whole wheat base. If you're short on time, plain whole wheat muffins or wholegrain pita bread make a kid-friendly-sized base ready to be loaded with tasty toppings

Salad toppers – add variety to your salad by experimenting with different grains, like quinoa, barley or farro. By introducing different grains, you'll broaden the nutrients you're getting in and get exposure to different flavours and textures.

Pasta – gradually introduce wholegrain or spelt pasta by swapping out half of your regular pasta. Over time, palates adjust to both the taste and texture.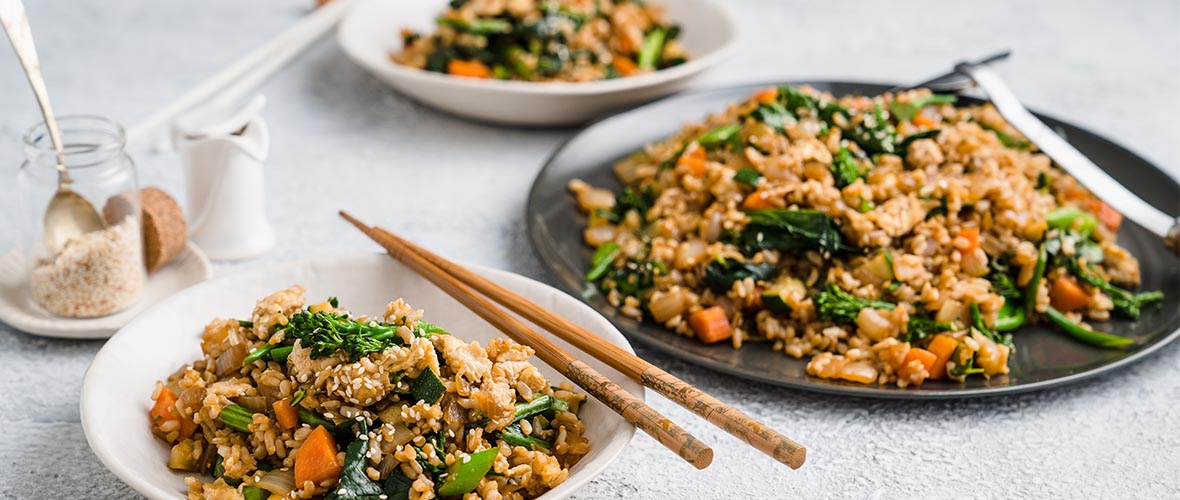 Before you start including wholegrains into your diet, remember this: Rome wasn't built in a day, and neither are dietary habits. Make small, daily swaps for a lasting impact on your family's health.
Toni Gam is the Marketing and Communications Manager at the Grains & Legumes Nutrition Council. As a qualified Nutritionist and foodie, Toni simplifies evidence-based research into information that's easy to digest.

The latest nutrition advice, plus health and wellness tips delivered to your inbox monthly