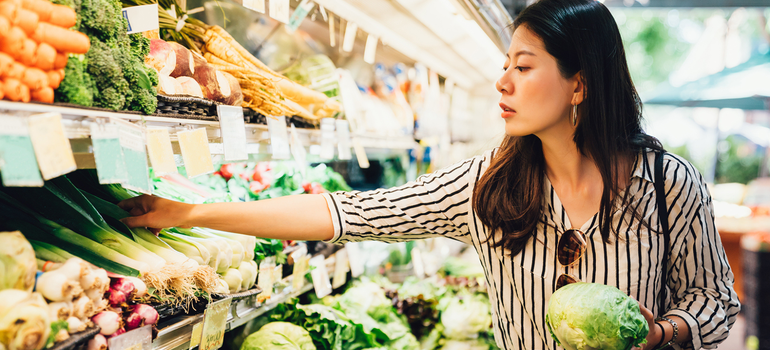 Best bang for buck vegetables, according to a dietitian
With cost of living pressures putting the squeeze on family budgets, turning to simple, veggie-loaded home-cooked meals is one way to put healthy meals on the table, for less.

Better still, there are some standout vegetables that are affordable, super versatile and punch well above their weight in the nutrition stakes, so you can rest assured that each mouthful is delivering good bang for your buck and your body.

Sanitarium Health Food Company dietitian Jessica Ferguson shares her top 5 budget-friendly veggies that tick the box on taste and nutrition, as well as her favourite recipes.
1. Carrots
Budget-friendly
Long storage life
Ease of use
Nutrition value:
There's good reason you were told to eat your carrots when you were younger! Rich in beta-carotene (a pigment that makes carrots orange), carrots contain antioxidants to help your body fight off infections, such as the common cold. Beta-carotene can also be converted into vitamin A in the body, which is an important vitamin for eye health and good vision.
Budget calculator*:
$2.99 for 1kg of carrots
Top usage tip:
Eat or cook your carrots with the peel on to reap the fibre benefits and minimise food waste. You can even use the
carrot tops
to make a great pesto or add shredded carrot to bolognese sauce to bulk it out and get some extra nutrients in.  But perhaps what makes carrots one of my favourites is their fruit-like convenience and crunch – just chomp in!
Try these recipes:
Cajun carrot mash
 (pictured below)
Moroccan chickpea salad
Veggie hash browns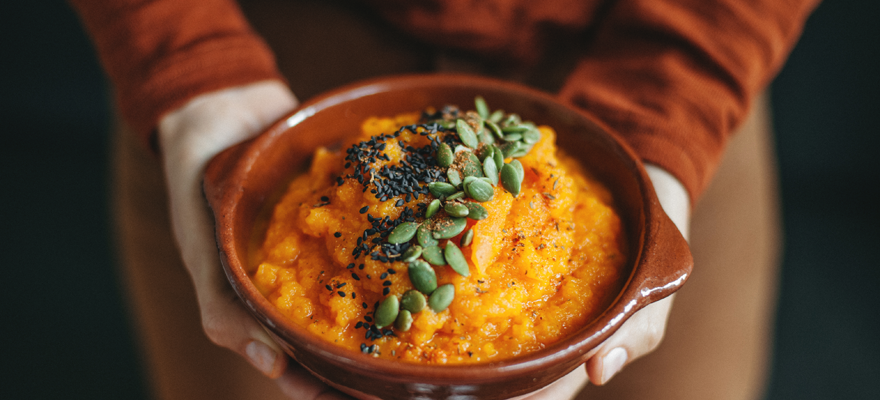 2. Pumpkin
Long storage life
Versatility
Budget-friendly
Nutrition value:
Pumpkin is a great pantry staple. It is a good source of vitamin A and vitamin C, containing high levels of carotenoids (compounds which the body turns into vitamin A). The stronger the colour of the flesh, the more carotenoids the pumpkin will contain. Pumpkin not available? No problem - pumpkin, squash and mature kamo kamo can be used interchangeably in most recipes.
Budget calculator*:
$5.80 for 1kg of pumpkin
Top usage tip:
Pumpkins come in a wide range of sizes so
buy the size you need
to reduce any waste. Store in a cool, dark and well-ventilated place so that they
last longer
. Once cut, scoop out the seeds and store in an airtight container in the fridge.
Try these recipes:
Roast pumpkin and pea risotto
(pictured below)
Creamy pumpkin soup
Pumpkin and chickpea satay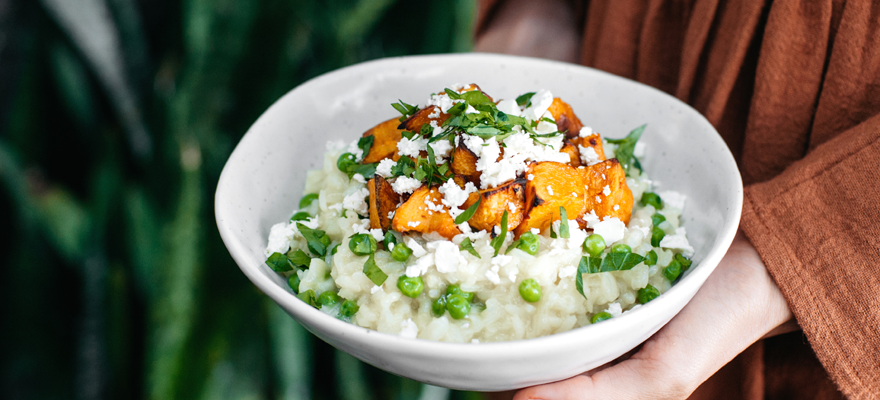 3. Cauliflower
Versatility
Use it all
Long storage life
Nutrition value:
Far from humble, cauliflower is one of the best bang-for-buck veggies and delivers some impressive health benefits. A member of the cruciferous vegetable family, which also includes broccoli, bok choy, brussels sprouts and kale, cauliflower is an excellent source of vitamin C, B vitamins and vitamin K, which is best known for its crucial role in bone health and also contains phytochemicals that may have 
anti-bacterial and anti-viral
 effects in the body.
Budget calculator*:
$5.99 for 1 whole cauliflower
Top usage tip:
The best thing about cauliflower is its versatility – enjoy it mashed, roasted, blitzed into 'rice' or cut thick for veggie steaks. You can even use cauliflower as a 'dough' for a healthier homemade pizza base. And don't be afraid to use the entire vegetable, the stems and leaves can be chopped and added to dishes like stir fries or slaws for extra crunch.
Try these recipes:
Roasted chickpea and cauliflower salad
 (pictured below)
Cauliflower and edamame dhal
Carrot cauliflower and turmeric soup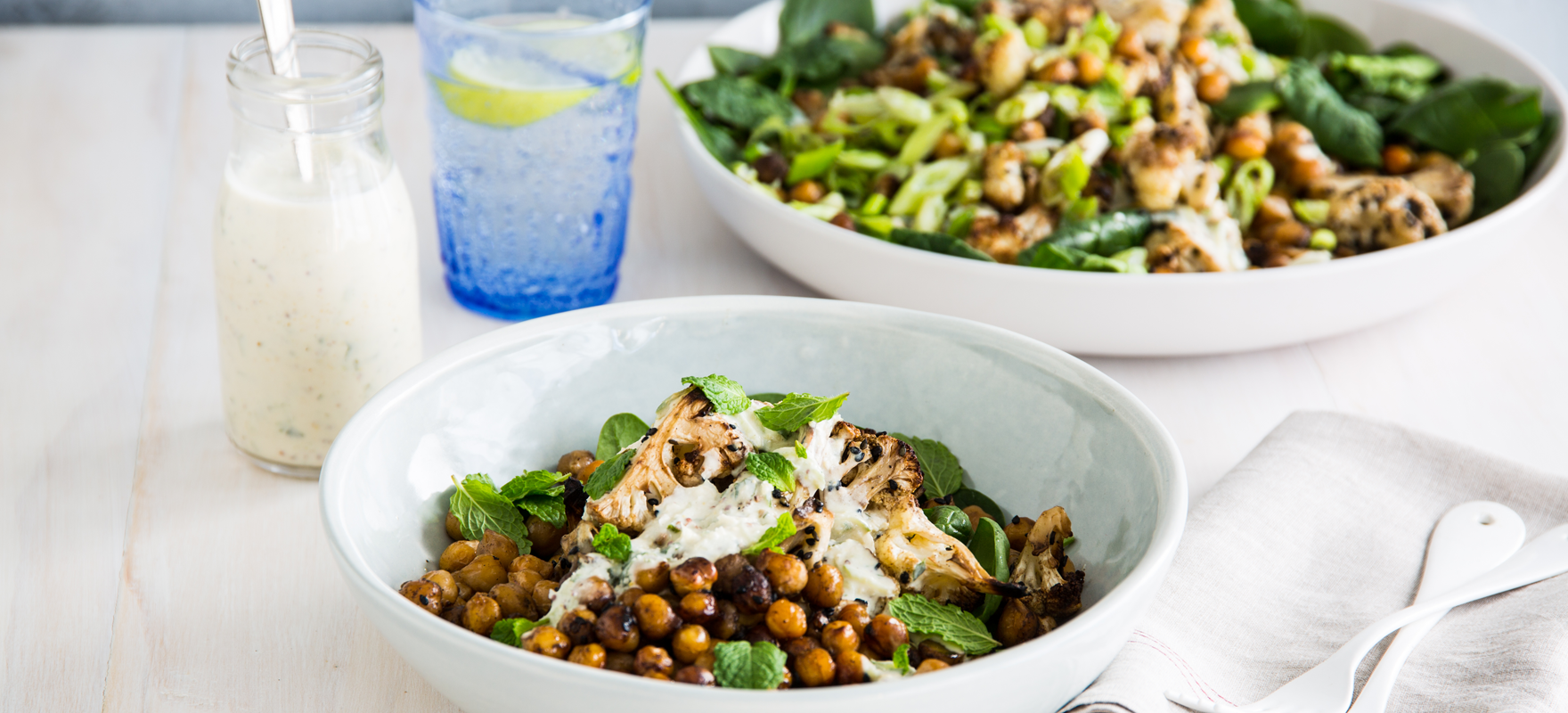 4. Green Peas
Budget-friendly
Long storage life
Versatility
Nutrition value:
While they may be small in size, peas pack a big nutritional punch - they provide a good source of fibre, folate and vitamin C, and are packed full of phytonutrients. They are also one of the best vegetable sources of protein, with just ½ a cup providing around 4g of
protein
. Now forget the mushy, over-boiled peas your mum served you as a kid and think about the burst of sweetness from adding fresh peas to salads, pastas, frittatas or even pureed in pestos.
Budget calculator*:
$2.99-4.80 for 1kg frozen peas (prices vary)
Top usage tip:
Fresh peas straight from the pod make a delicious snack over the summer months, and in the cooler months, frozen and tinned peas are a great cost-effective option to boost the veggie and nutritional content of your meals
.
Try these recipes:
Spring pea linguine
 (pictured below)
Green pea falafel balls
Potato and pea curry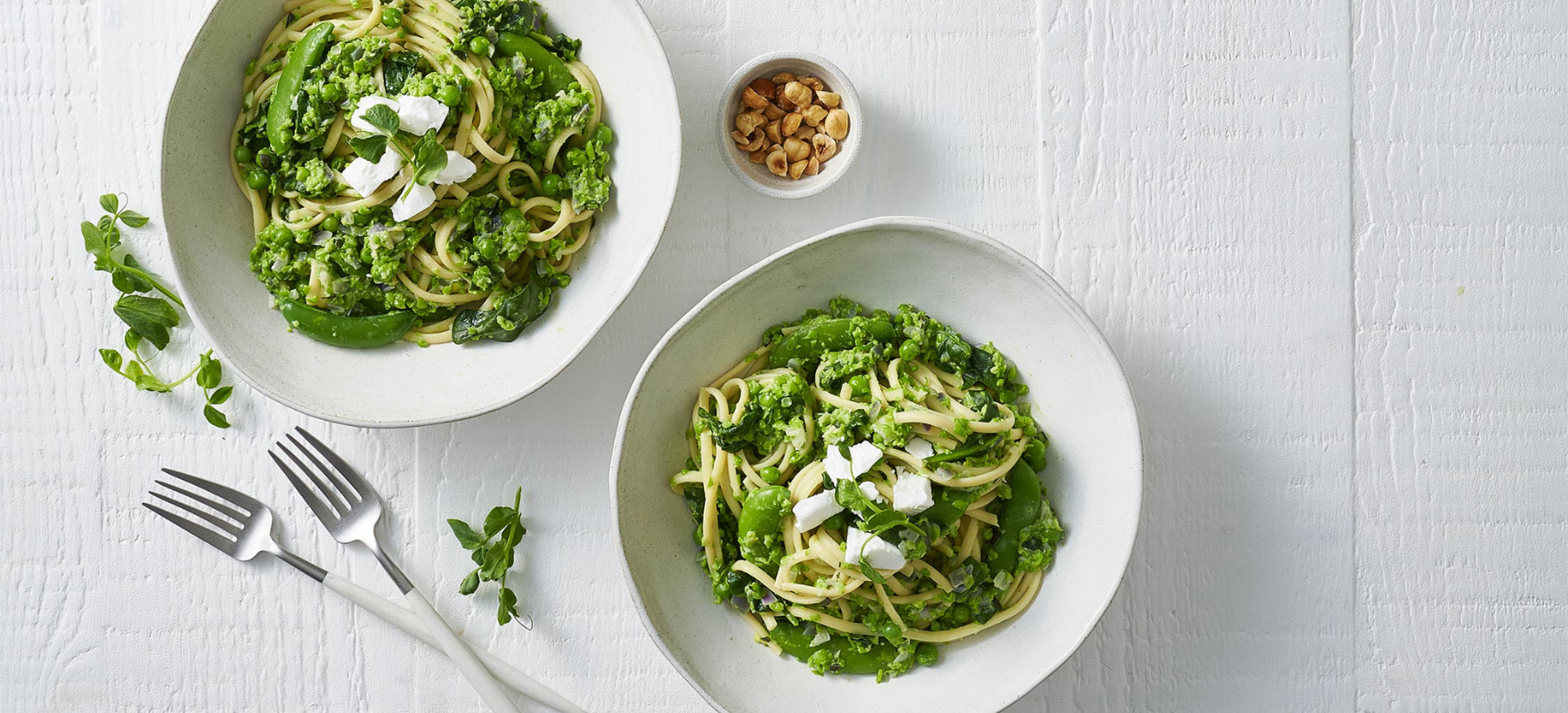 5. Chickpeas
Budget-friendly
Long storage life 
Versatility
Nutrition value: Chickpeas are budget-friendly nutrition at its best. They are cheap to buy, low in fat, low GI and a good source of B group vitamins, iron, zinc, folate and magnesium. They are also an excellent way to add amino acids to your diet. Mix them with tahini (sesame paste) to make a hummus and you'll tick the box for a nutritious spread that is a complete protein – a reason to eat more hummus, yes please!   


Budget calculator
:  $1.40 for 420g can
Top usage tip:
Next time you drain a can of chickpeas, save the liquid! Known as Aquafaba, this starchy liquid can be used as a plant-based egg replacement. Just 2-3 tablespoons will substitute one egg. Whip the liquid into foam to make eggless meringue, or use to replace eggs in waffles, muffins, and even mayonnaise! 
Try these recipes:
Broccoli & chickpea slice
Chickpea and broad bean salad
Falafel sausage rolls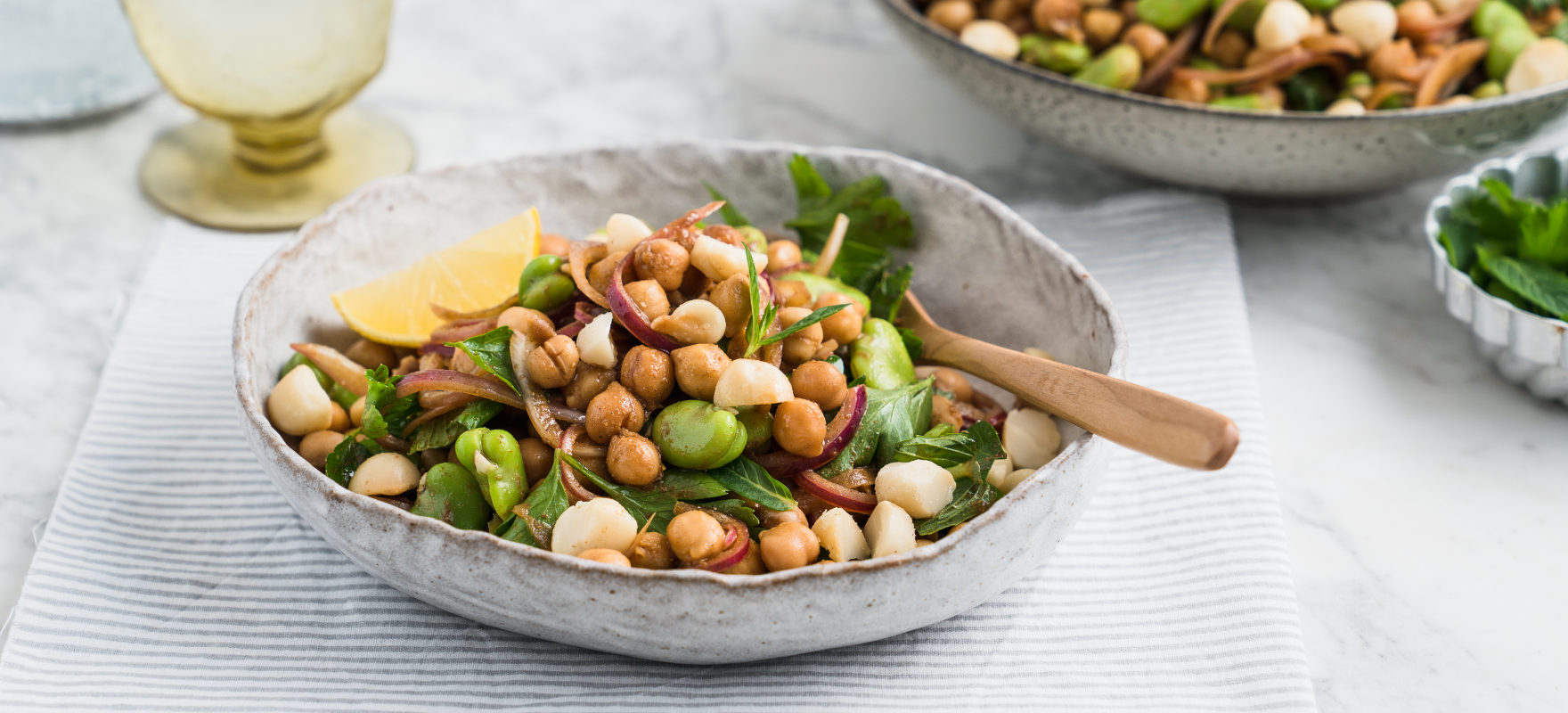 * All prices accurate as of 27 September 2023. Prices can vary due to a range of variables including but not limited to where you live, where you shop and seasonal abundance. 


The latest nutrition advice, plus health and wellness tips delivered to your inbox monthly