Good Start Breakfast Clubs
Sanitarium's Good Start Breakfast Club program works through partnerships with Foodbank Australia and Kickstart for Kids to offer a healthy breakfast and nutrition education to thousands of school children in areas of greatest need around Australia.
Since 2001, we have provided financial and product support to the Good Start Breakfast Club program. We work closely with Foodbank Australia to support over 2,000 breakfast clubs around the country, we support 300 breakfast clubs across South Australia through the Kickstart for Kids program.
Over 1.5 million serves of food to hungry kids! 
In the 2019/2020 financial year we delivered 1,555,000 serves of food to vulnerable students at more than 2,000 schools with Weet-Bix ambassador and soccer legend Tim Cahill adding his star power to the campaign.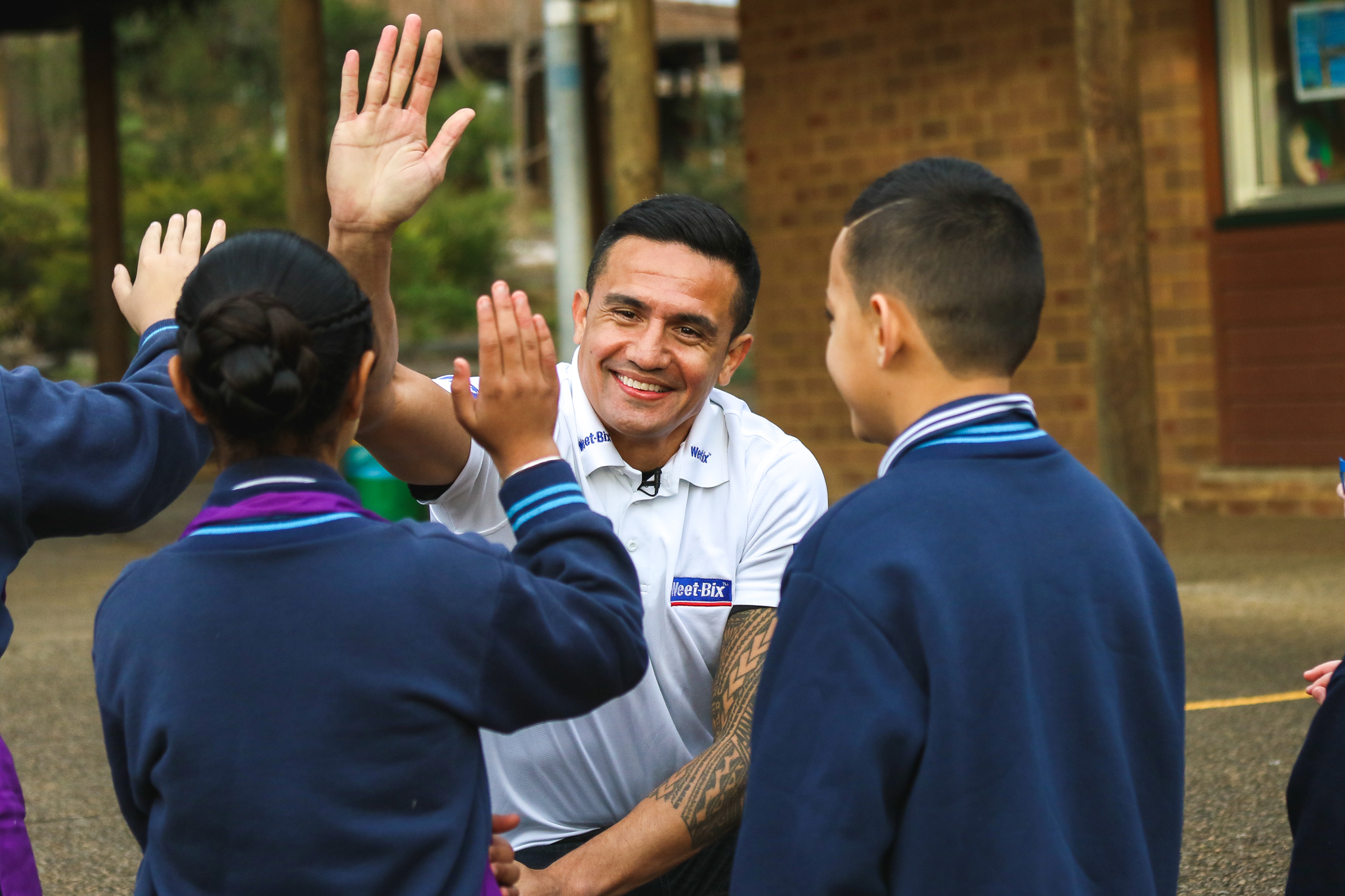 Kids without food get fed
Breakfast clubs are about more than a healthy start to the day – they also offer a safe and welcoming environment and the chance for adults to model healthy eating and good hygiene behaviours.

Darling Heights State School in Queensland explained the impact of the School Breakfast Program on their students:

"We have a large group of children from international and Australian backgrounds who do not have enough food in their homes to get a regular, healthy breakfast. Some of these children come from large families or families where unemployment is high. As we feed the children, we talk with them about what constitutes a healthy meal and try to empower them to make their own meals [at home]".*
Sanitarium believes in genuinely caring for and serving others to make a real and lasting difference in our communities. In particular, we want every child to get a good start to their day, and so we have supported the Good Start Breakfast Club program since 2001 with funding and our products.

* Source - Foodbank Partnership Update June 2020

The latest nutrition advice, plus health and wellness tips delivered to your inbox monthly