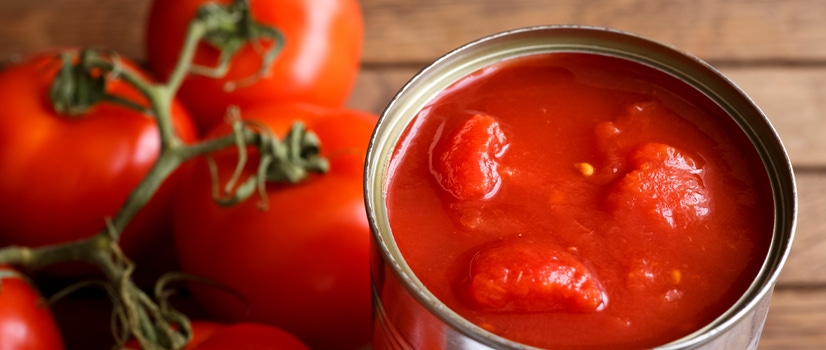 Canned food recipes – the canned foods dietitians actually buy and how they use them
Many of us throw the occasional tin of tomatoes in a pasta sauce, or a can of corn in a salad. But canned foods can be used widely as cheap, delicious pantry staples that can help you meet your daily nutrition goals and veggie intake.
Australian Institute of Health and Welfare
research shows 99% of all children and 96% of adults do not eat the recommended amount of vegetables each day.
And, with produce shortages occasionally making it difficult to access fresh fruit and veg, canned foods, with a long shelf life, can be a great option.
So, how healthy are canned foods?
Sanitarium dietitian
Angela Saunders
, whose own pantry is well stocked with canned fruit, veg and legumes, says canned foods are just as good for you – and in some cases, better for you – than their fresh counterparts.
"Canned food can be nutritionally equivalent to fresh," Angela says.
"That's because they pack the cans almost immediately after the produce is picked.
"Your minerals, such as
iron and zinc
 are certainly not affected. Protein and carbohydrates are maintained, as are
antioxidants
. The only vitamin you would affect with the cooking would be your water-soluble vitamins, such as
vitamin C
and B vitamins, although, in a balanced diet, that is not going to be an issue."
And when it comes to tomatoes, canned trumps fresh.
"With tomatoes, you actually increase the lycopene (a plant nutrient with antioxidant properties) when it's cooked or canned," Angela says. "Research shows lycopene may help decrease rates of
prostate cancer
in particular."

Any other benefits?
Canned food also has lots of benefits when it comes to reducing food waste.
Australians waste around 7.3 million tonnes of food annually
– about 300kg per person.
"There's really very little waste with canned food," Angela says. "If you buy fresh fruit or veg, you often end up throwing stuff out. But you tend to use an entire can of food, meaning no waste."
And for those on a strict budget, canned foods are generally cheaper than fresh fruit and veg, making them an economical option.
"Canned food is so economical and convenient," Angela says. "I have no issue with them, whatsoever."
Full of beans
Legumes and beans are a great addition to a healthy, balanced diet. But, in their raw form, they can require soaking overnight and hours and hours of cooking to get them right.
Canned legumes and beans – such as kidney beans, chickpeas, lentils and even borlotti beans – can sit for long periods on your pantry shelf, ready to use for a quick, healthy meal or even a snack, such as these
no-bake cookie dough treats
.
Angela recommends giving your beans and legumes a quick rinse before using them – "that's going to get rid of most of the sodium".
Remember, though, if you're cooking with chickpeas, to preserve the liquid. Known as aquafaba, it can be used as a
plant-based egg replacement
 – another great benefit of canned food.
What should I be looking for when it comes to canned food? And is there anything I should avoid? 
Canned foods with no added sugar and salt are going to be best for maintaining a healthy diet. So make sure you're
reading the labels
. Also look for fruit in natural juice, not syrup.
The
CSIRO
says shoppers should avoid swollen, severely dented and leaking cans. Swollen cans, it says, are a sign 'all is not well inside'. Leaking cans can indicate a failure in the processing. It also recommends you throw away any tinned food with an unusual odour. Also make sure you check the label for the use-by date.
So, what's in your pantry?
Angela says her pantry is always well stocked with a variety of canned fruits – she loves cooking with tinned apple, in natural juice, of course – vegetables such as tomatoes and corn, as well as legumes and beans.
"I used to cook my own legumes years ago, in the slow cooker, but now there's such a variety on the shelves," she says.


Here's five easy recipes using canned foods:

The latest nutrition advice, plus health and wellness tips delivered to your inbox monthly