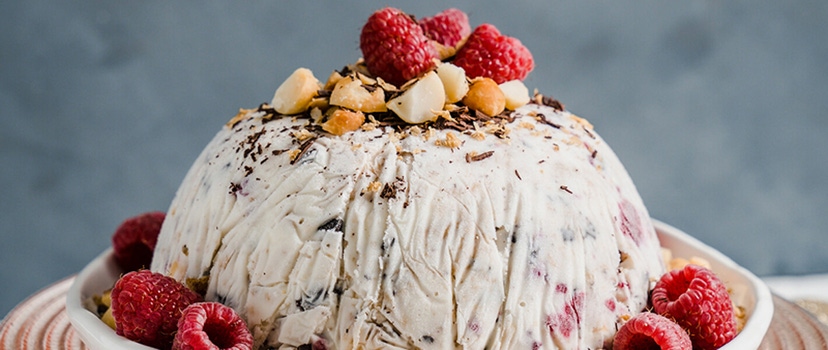 Our top 7 healthy Christmas cakes, puddings and desserts
We've rounded up our most simple sweet treats for the festive period, from ice cream bombs to self-saucing puddings. Christmas only comes once a year, so show off your baking and cooking skills with these magnificent desserts.

1. Weet-Bix Hummingbird Cake with Orange Frosting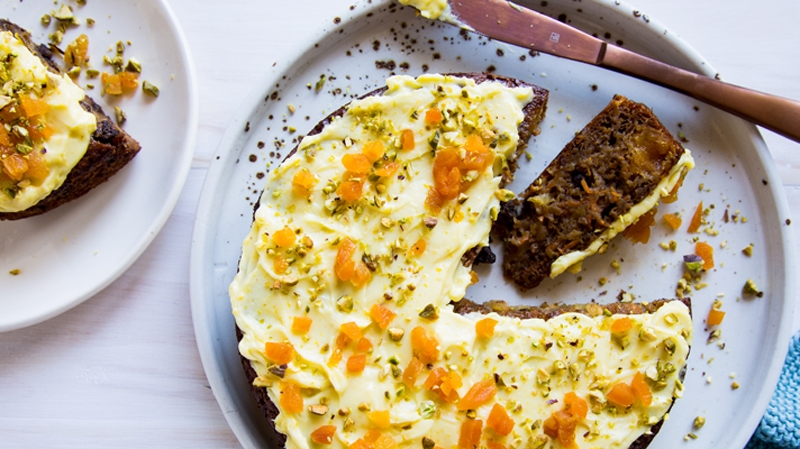 A real crowd pleaser, you can't go wrong with a hummingbird cake - especially this Weet-Bix twist one! It uses apricots and carrots instead of the traditional use of banana - think carrot cake meets the tropics. Layered with a zesty orange cream cheese frosting, this makes for a great celebration cake.
See recipe

2. Healthy Christmas Cake
If you're not a lover of traditional fruitcakes, then this one is for you! And even if you are, why not try this different, slightly healthier version? The secret is that it isn't sickly sweet and it includes more of the delicious fruits - think tangy apricots, and the seeded texture and sweetness of figs. Celebrate the season and stay healthy at the same time. 
See recipe
3. Self-Saucing Sticky Date Pudding

Who can resist sticky date pudding? Certainly not us, especially when it's homemade. This self-saucing version creates a layer of spiced caramel sauce under the cake as it bakes – what a perfect treat! 

See recipe

4. Chocolate Panforte

It's chewy, it's fruity, it's nutty and it's made with chocolate - need we say more? We've put a twist on this traditional Tuscan holiday sweet that's perfect for both gifting to friends, and enjoying at home.

See recipe

5. Chocolate Chickpea Torte with Berries

Want to know the not-so-secret ingredient of this recipe? That's right, chickpeas! This torte has a delightfully nutty chocolate flavour and is one delicious way to get your serve of legumes (sort of). Topped with mixed berries, it will be a show stopper on the dining table.

See recipe

6. Almond and Blackberry Pudding

Another self-saucing beauty. High in fibre and bursting with taste, this indulgent dessert combines sweet blackberries with the nutty flavour and buttery texture of almond meal. Watch the video on how to make it - surprisingly easier than it looks!

See recipe

7. Weet-Bix Ice Cream Bomb

No time for baking? No problem! Take ice cream to the next level with this impressive, and festive, no-bake dessert. This recipe is easily customisable and is perfect for impressing guests.

See recipe

BONUS: Dessert grazing platter
​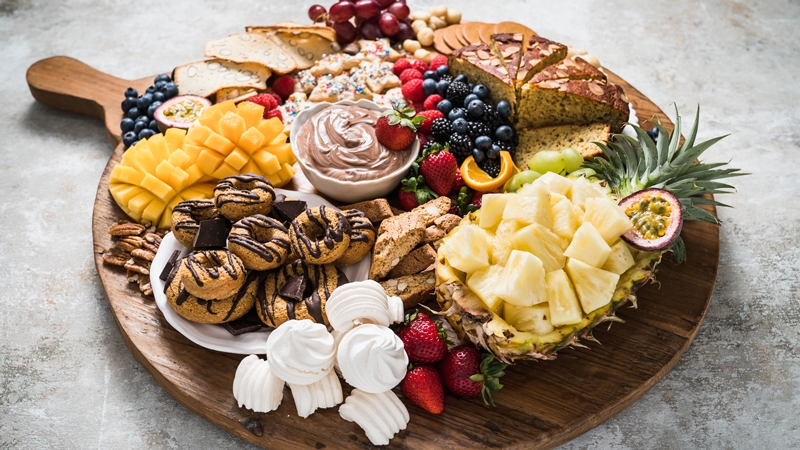 Can't decide on one? Why not do a dessert grazing platter instead where you can show off a range of delicious desserts to cater to everyone's tastes. Read our guide on how to create the perfect grazing platter here.

The latest nutrition advice, plus health and wellness tips delivered to your inbox monthly