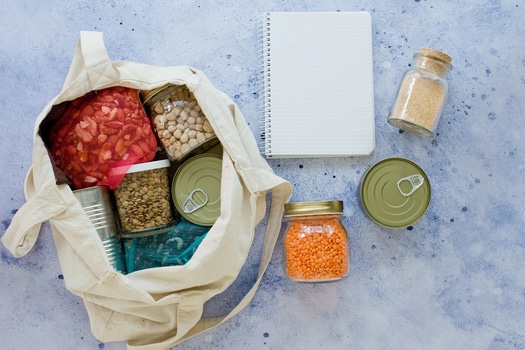 My 5 favourite pantry staples to stretch meals and make them healthier, too
Making your food go further is a smart way to cook, whether it's to help cut the grocery bill, to feed a small army or to make extra to freeze as meal prep for busy nights. 
There are some really tasty, budget ingredients that can be used to bulk up dishes and help make dinners healthier, too.  
Here are my top 5 pantry and kitchen staples that I regularly use to extend my favourite family meals: 
1. Dried red lentils
At less than $5 for a kilogram bag, these are a great ingredient to stash in the pantry and use to bulk up and thicken casseroles, soups, or pasta sauces. Lentils add extra protein and fibre, as well as iron and zinc – two key nutrients we need to keep our immune system functioning well. Here are some recipes to try with lentils. 
2. Fresh carrots 
As well as being super cheap, a bag of carrots is long lasting and so versatile. They're a delicious addition to a tray bake, ideal for grating into pasta or pizza sauces for bulk and extra veggies, and an easy gap filler for lunch boxes. I also love adding carrot to porridge! Their sweetness gives the oats a carrot cake flavour. Try this recipe.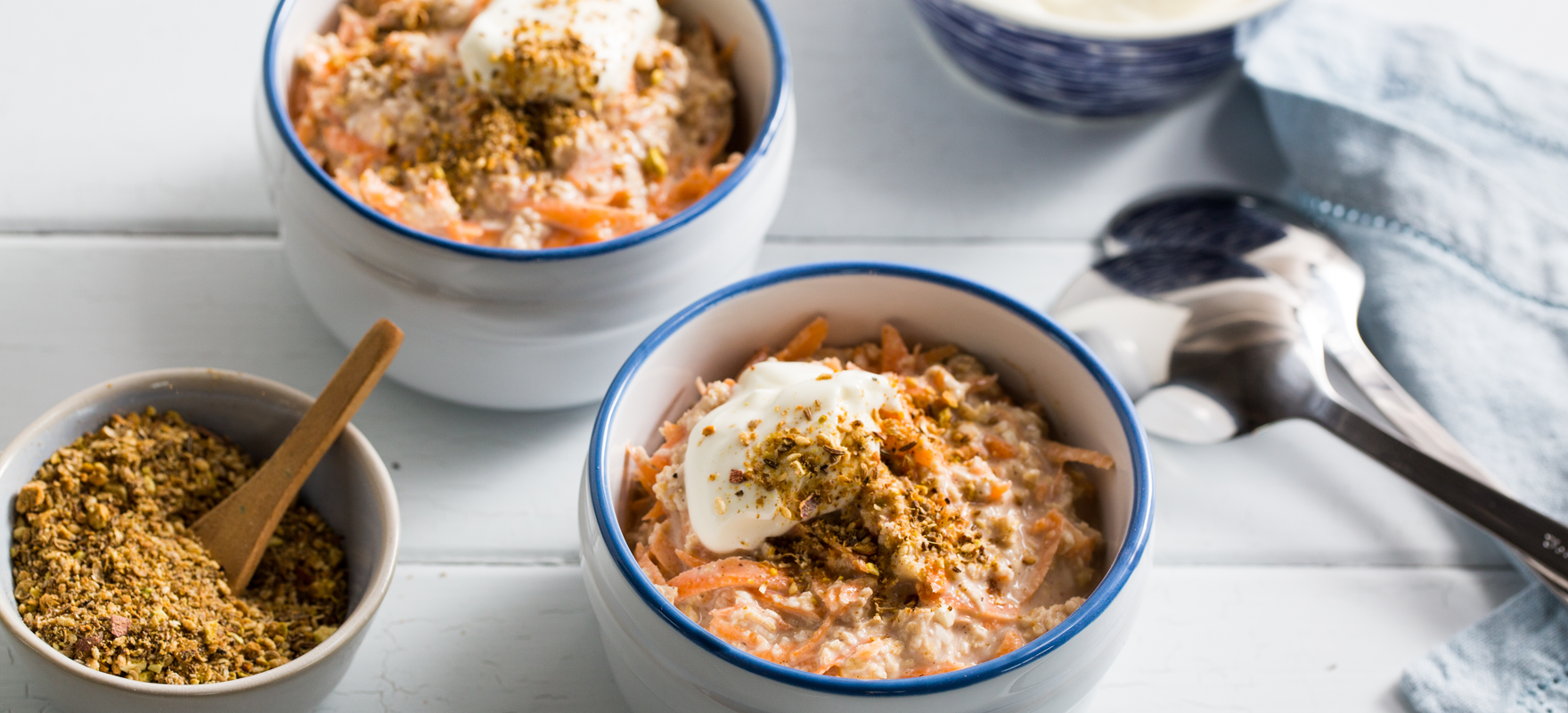 3. Potatoes
The humble spud may already be your go-to for bulking out meals and there's plenty of reasons to stick with this delicious veggie, I mean who doesn't love a roast potato or mash. But did you know half a medium sized potato provide a quarter of your daily vitamin C needs, as well as providing folate too? These nutrients support your immune system and help with growth and development. Potatoes are also more satiating than rice or pasta – in other words they'll keep you fuller for longer. 

My hot tip – keep the potato skin on for extra fibre for better gut health and to help keep you full for longer.    
4. Canned beans
They're cheap and last for ages in the pantry. In fact, I pop a can in the trolley whenever I spot them on special. There's a broad variety of canned beans to choose from including brown lentils, chickpeas, butter beans, cannellini beans, borlotti beans and black beans. They're all tasty additions to a bolognaise sauce, taco mince, burrito or enchilada sauces and can be used to replace a good portion, or all of, the meat. Canned beans are packed with dietary fibre, which helps to keep you full for longer and feeds your gut bacteria. Did you know your gut bacteria works with your immune system to ward off germs?   
5. Frozen veggie mixes
They make it super convenient to increase the amount of veggies you eat and reduce your portion of meat for a cheaper and healthier dinner. Frozen veggies are often just as nutritious as fresh produce, because in many cases the vegetables are snap frozen within hours of picking. My favourite quick dinner is a frozen veggie stir-fry.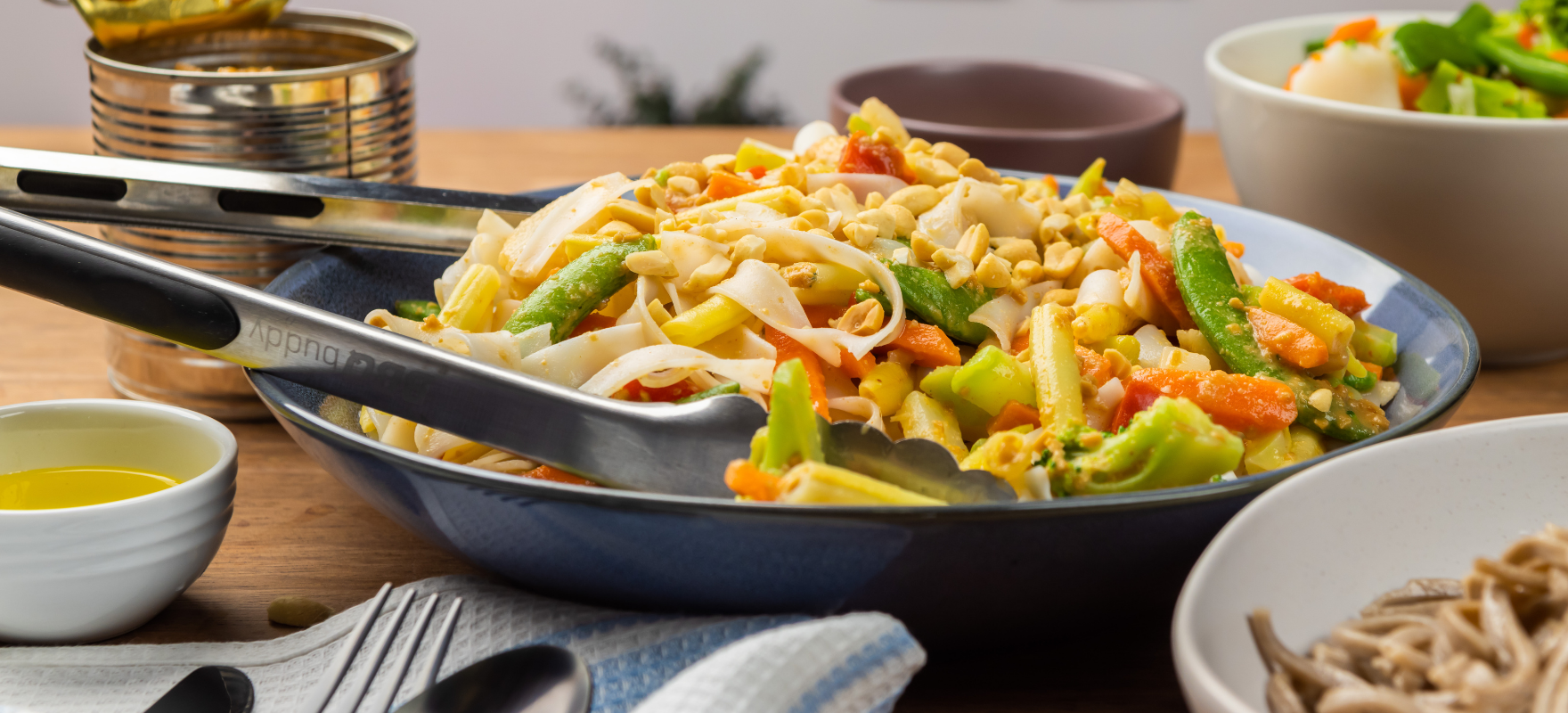 Do you have a diet question? Or have you seen a nutrition study and wondered about what it means? We'd love to hear from you.
Contact our team of expert dietitians by using the free Ask a Dietitian service - online form here, or you can email or call on 1800 673 392.


The latest nutrition advice, plus health and wellness tips delivered to your inbox monthly