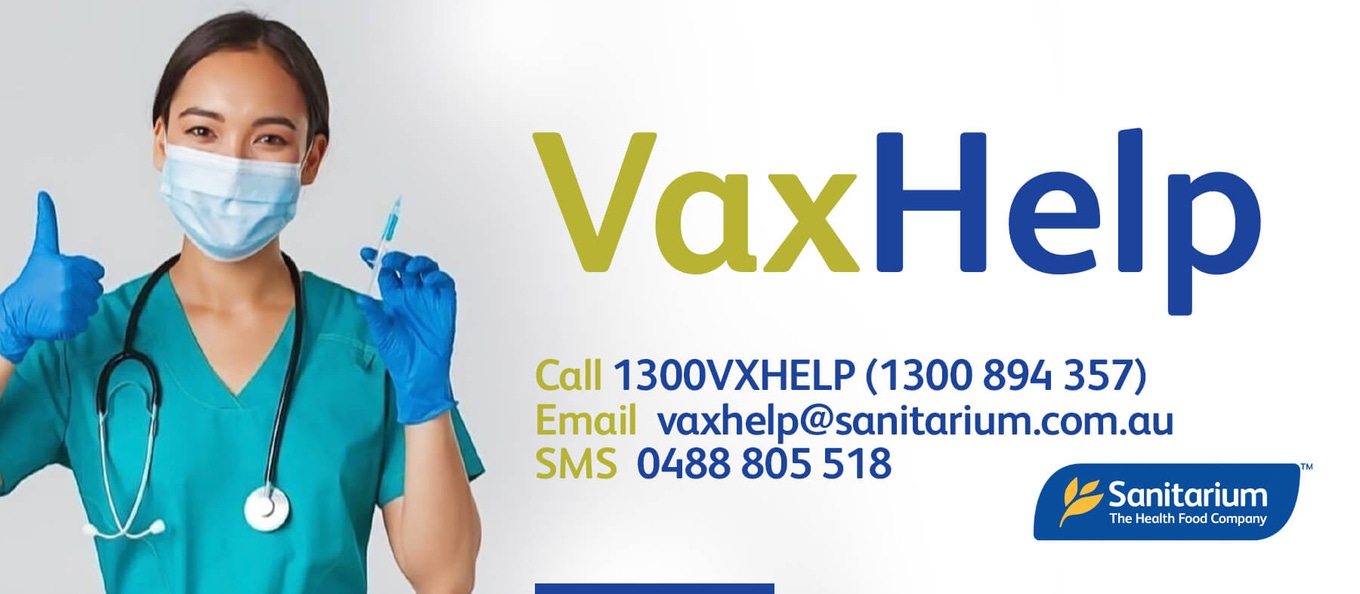 Access to this page and information is intended only for employees of Sanitarium Health Food Company
Want to get the jab, but haven't had a chance or found the process a bit confusing? We're here to help! You can contact our Vax Help team to help you find appointments in your area or even book an appointment for you!
Contact the Vax Help team
Phone: 1800 VXHELP (1800 834 357)
SMS: 0488 805 518
Email: [email protected]
Find vaccine booking in your state
« Back
Contact our Vax Help Team – phone: 1300 VXHELP (1300 894 357) / email: [email protected] / SMS: 0488 508 518
The team will be contactable via phone M-Th 8am-4pm, M-F via text or email or leave a voicemail anytime to be assigned to a team member for a call back.
Please ensure you receive your COVID vaccine under the advice of a healthcare professional.