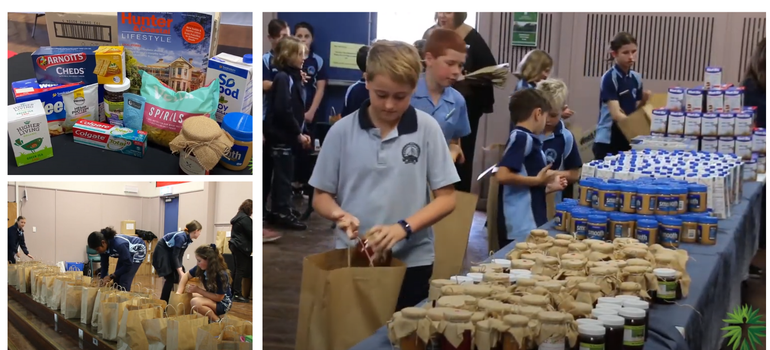 Triple effect helps the elderly
"A simple card from a 7-year-old, a few healthy essentials and a loving smile is all it took to brighten 81-year old's Rikki Lynch's day. She has been housebound due to an accident and feels isolated and lonely at times. Sometimes it's the simple things." Simon Ashley, ATUNE founder and managing director.
When students from Eleebana Public School collaborated with ATUNE health services to put together 200 care packages for lonely and isolated aged-care residents during the COVID-19 lockdowns, we couldn't wait to help through 8,160 serves of Weet-Bix, So Good Milk and peanut butter.
The initiative was spearheaded by the school's Student Representative Council. "Everyone on the SRC thought it was a great idea to help people who are vulnerable because of the coronavirus," said Ned, an Eleebana Public School student.
"Eleebana is known for community projects and thinking beyond the school fence, and I think getting involved in causes like this is incredibly beneficial for our kids, in making them future citizens," said Lucinda Farrell, the school's principal. "It was great to be involved in something that was so hands-on. The kids were a part of it from start to finish."
ATUNE Founder and Managing Director Simon Ashley thanked Sanitarium for our donation and the students at the school for embracing the initiative.
"It's so important for kids at this time to be giving back to the community and those who are vulnerable," he said.

The latest nutrition advice, plus health and wellness tips delivered to your inbox monthly