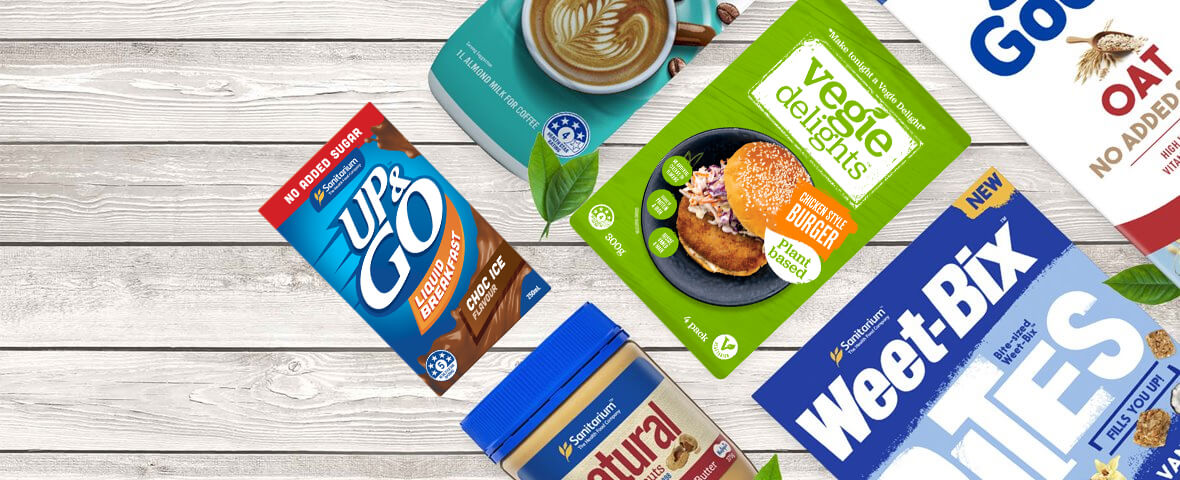 What is Vegie Delights' commitment to recyclable packaging?
As part of the Sanitarium family of brands, we are targeting 100% of our packaging being reusable, recyclable or compostable by 2025.  Vegie Delights' packaging is progressively changing to help achieve this goal. By the end of 2022, 53% of our Vegie Delights packaging will have recyclable packaging components.
Which of the Vegie Delights packaging is recyclable?
Our Vegie Delights canned range of products are fully recyclable and now carry the ARL (Australian Recycling Label) to help remind you to recycle the empty can. The paper label on the can is recyclable and we recommend rinsing the can if any product is remaining before you recycle.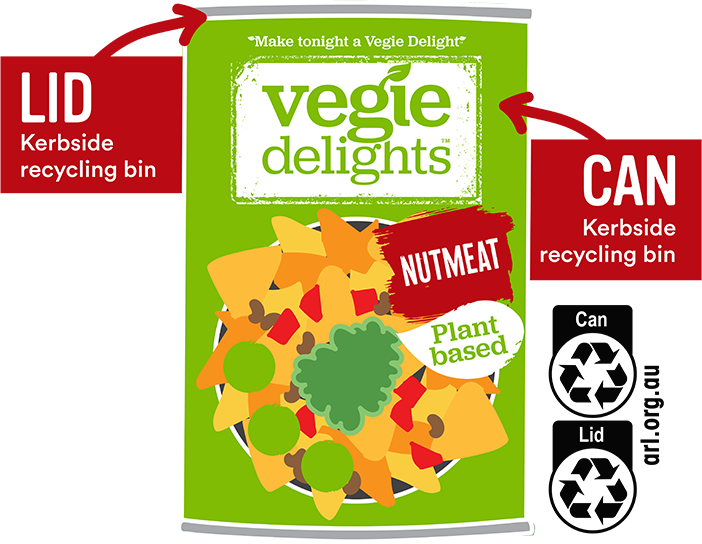 Our Vegie Delights frozen products, like Vegie Delights Schnitzels and Smokey BBQ Burgers, come in a pouch.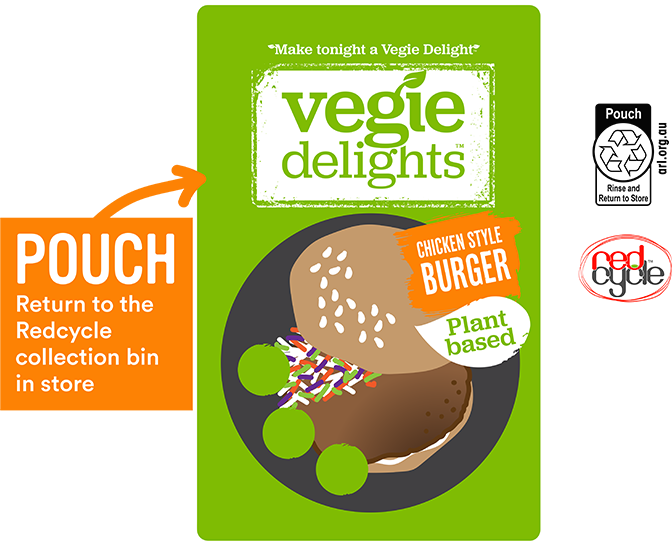 Our Vegie Delights chilled products like Vegie Delights Sausages and Mince come in a sleeve.  We are still working on alternative solutions for the sleeve and inner wrap (while ensuring our high standards of food safety and nutrition for our chilled products), which are not currently recyclable.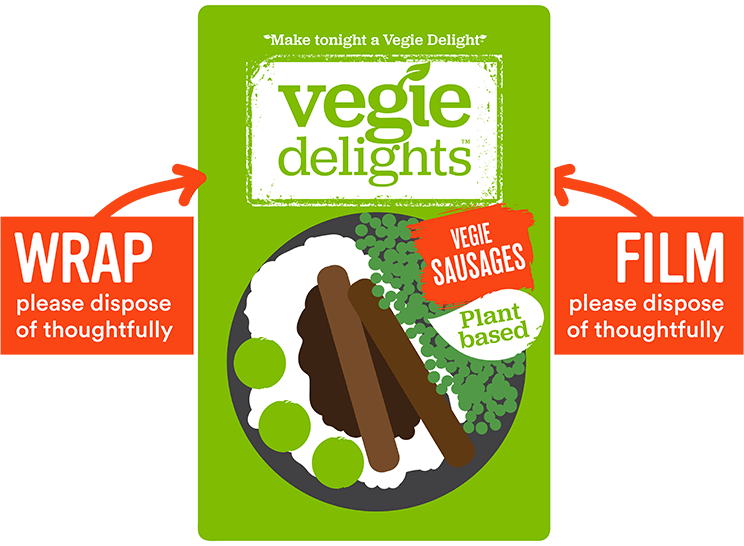 What does conditionally recyclable mean?
Conditionally Recyclable: The clear/ transparent recycling symbol means you must follow the instructions to recycle this packaging component. If you don't follow the instructions, then it must go in the rubbish bin, as it will otherwise not be recycled and cause contamination to the recycling stream. For more information on recycling click here Australasian Recycling Label - Planet Ark Recycling Near You
If you are truly committed to recyclable packaging, why do you use plastic packaging?
Our first priority is to ensure the products we make are safe and nutritious for everyone to enjoy and that we minimise food waste, a significant environmental issue for the food industry. The packaging we use protects the product and ensures it remains good to eat throughout its shelf life when stored according to the directions on the package. We continue to work with our packaging suppliers and the packaging industry to find solutions for to achieve our target to 100% of our Vegie Delights packaging being reusable, recyclable or compostable by 2025.