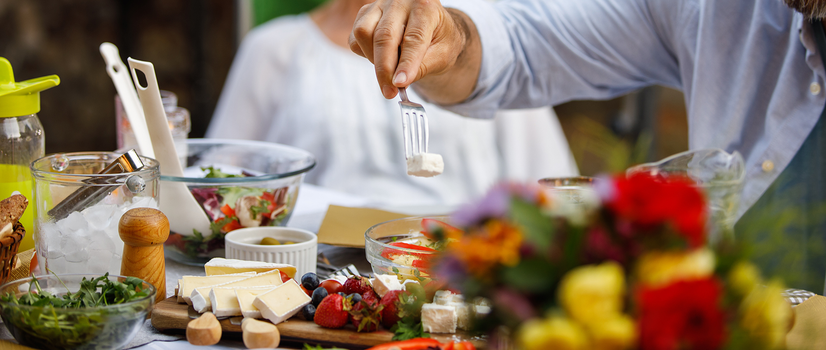 5 tips to watch your salt intake through the festive season
With eating out a more common occurrence through the silly season, it can be a lot tougher to stick to healthy habits, especially if you are watching your salt intake.  
The Heart Foundation recommends eating no more than 5 grams of salt a day (2000mg sodium) – about one teaspoon. A number that's easy to soar past if you're picking at a grazing platter full of crackers, salted nuts and tasty dips.  
So, how can you have a heart healthy Christmas without missing out on the festive fun? We asked dietitian Trish Guy to share her top 5 tips:  
1. Spice it up 
If you tend to reach for the salt shaker to flavour your meals, consider herbs and spices instead. Typical Christmas flavours like nutmeg, cinnamon and ginger are great to give your dishes a nostalgic, tasty spin, while herbs such as rosemary, sage or thyme pair perfectly with most festive meals. This easy-to-make, and perfect for entertaining, low-salt plant-based pasta recipe is loaded with flavour so you won't feel the need to add loads of salt. It's also a dairy-free twist on a family favourite.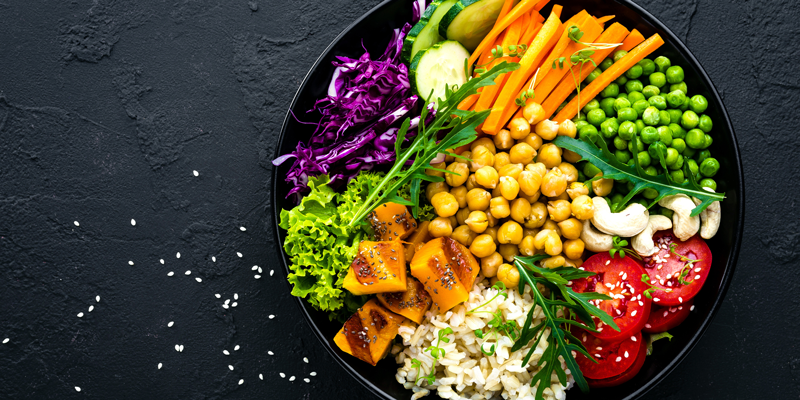 2. Add more veg 
Enjoying fresh fruit and veggies is an easy way to help skip the salt. Veggies are big fans of bold flavours so you can get creative with your serving ideas. Mushrooms in particular are great as they contain glutamates – a natural food chemical that enhances the umami, brothy taste. The humble mushie is also naturally low in salt and high in a number of B-vitamins. Make mushrooms the star of your next party with this scrumptious, low salt, lentil and mushroom flan. It's a perfect bring-a-plate or great to slice up and add to a grazing platter.  

3. DIY dips 
Store-bought dips can often be loaded with sodium, so making your own guarantees taste, freshness and allows other flavours to shine, minus the salt overload. Most dips can also be made in advance and use cost-effective ingredients like canned chickpeas, saving you valuable time and money. Next time you're asked to bring the nibbles, try this deliciously smoky eggplant and chickpea dip. 

4. Make friends with food labels 
If you are looking for foods that are lower in salt, check the sodium line on the nutrition information panel. Aim for foods that have less than 400mg sodium per 100g. Better still, go for low sodium which are less than 120mg per 100g. Many brands provide low or no added salt varieties. Party food like crackers, corn chips, pita, nuts and cheese can usually be found with low sodium options. 
5. Navigating platters 
Gorgeous, abundant platters and charcuterie boards have become a summer entertaining staple, but they can be loaded with foods that will set your salt levels soaring. Processed meats, such as ham and salami, as well as smoked fish, are all high in salt. So, when it comes to picking from a platter, avoid the processed meats and go for the nuts, fruit and veggies. 
If you're after more tasty meal ideas that are big on flavour and low in salt, check out our dietitian-approved recipe collection here.  

The latest nutrition advice, plus health and wellness tips delivered to your inbox monthly