Food in focus: Nectarines
Nothing says summer like a deliciously sweet nectarine. And happily, the arrival of stone fruit season means more than just extra variety and flavour in your family's fruit bowl. Here's why nectarines make for a perfectly healthy snack.
A sweeter, smoother sister to the peach, think summer as you sink your teeth into a nectarine's juicy sunrise-tinted flesh.
Why nectarines are good for you
Low in calories: Despite being sweet, nectarines provide just 3% of your daily energy intake.
Help keep blood sugar in check: They have a low GI (43) providing slow release energy to help you feel fuller for longer. Here are five ways to lower the GI of your meal.
Full of antioxidants: They're a good source of vitamin A and vitamin C, providing more than a third of your daily intake.
Good for the skin: They also contain niacin which is great for healthy skin and getting that summer glow. Read our article on how to eat your way to a summer glow.
Improve eye health: Nectarines contain lutein and zeaxanthin, which help protect the eyes by neutralising free radicals.
Fight lifestyle diseases: Nectarines may contain useful compounds that help fight-off metabolic syndrome, which can lead to diabetes, heart attack and stroke.
How to add nectarines to your diet

Nectarines are a variety of peach and can be eaten firm and crunchy, or soft and juicy. The flavour profile allows the fruit to work well in both sweet and savoury dishes. Enjoy sliced on your breakfast cereal, in your summer salads, or bake in the oven with honey and cinnamon for a decadent dessert.

See some of our favourite nectarine recipes here:

Weet-Bix with poached nectarines and toasted Brazil nuts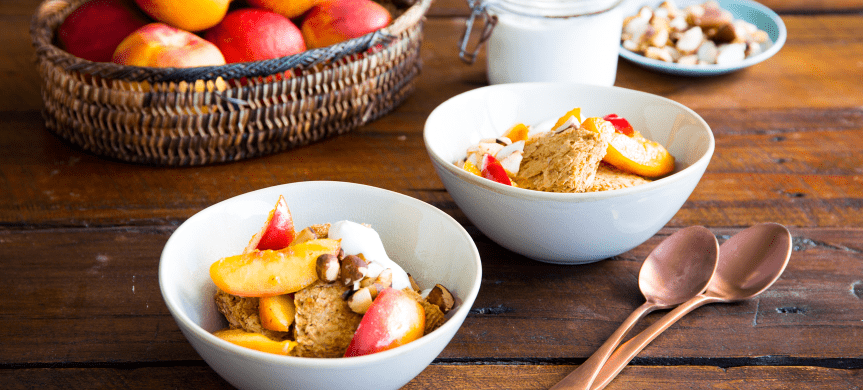 Start your morning right with this colourful Weet-Bix breakfast bowl. It can easily be made ahead of time – you can meal prep this dish by covering the nectarines in syrup in a container and using it for 3-4 days. Any stone fruit can be used as a substitute including cherries, apricots and peaches. Full of protein, fibre and potassium, it's an easy nutritious breakfast option! View the recipe here.
Sago and peach pudding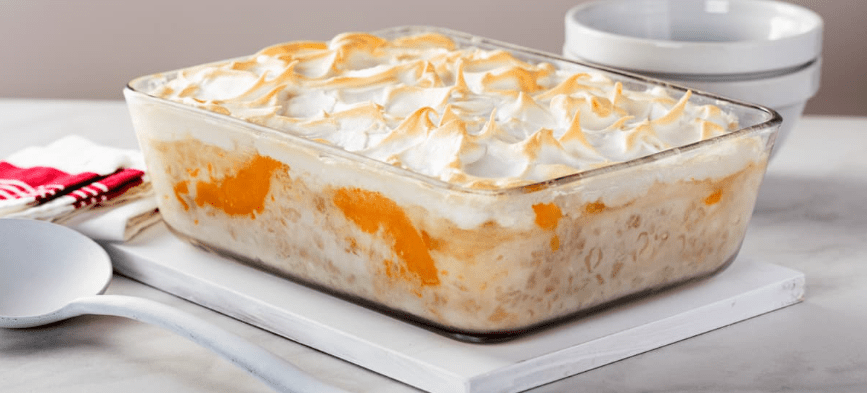 Treat yourself with this irresistible meringue-topped pudding, or impress your friends and family on a special occasion. Swap the peaches for nectarines or better yet, use both seasonal fruits to freshen up this dessert. It can be served hot or cold and takes just 15 minutes to prep! It's a great option for those who can't consume dairy, lactose or gluten. View the recipe here.
Yoghurt fruit whip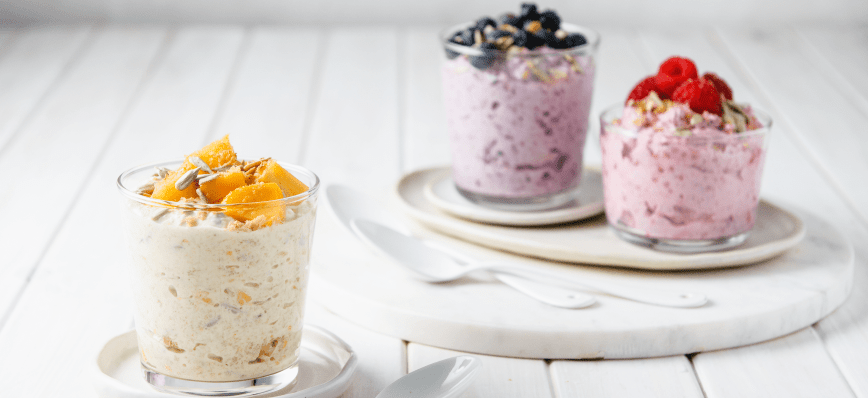 Make these fun and colourful jars on the spot or in advance for a quick meal on the go. High in protein and fibre with two serves of nectarine, it's the perfect combination with the yoghurt and Weet-Bix. View the recipe here.

The latest nutrition advice, plus health and wellness tips delivered to your inbox monthly