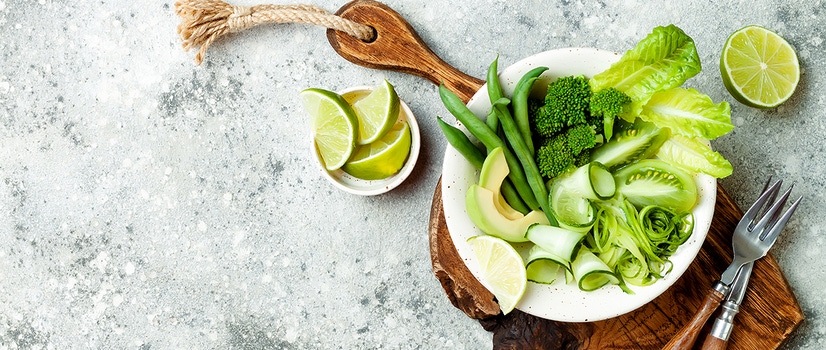 5 foods you didn't know you could cook in an air fryer
Air fryers are the latest must-have cooking gadget, loved by fans for their speed and convenience and making things crunchy and golden, without the oil or fat.

Air frying, despite the name, is less like frying and more like oven baking, cooking by circulating the heat around your food, in much the same way as a fan-forced oven.

As far as being healthier, you can cook with less fat than traditional frying, but whether air frying is healthy all depends on what you are cooking. Air-fryers are known for being great at cooking frozen foods, but that doesn't need to be limited to pies and chips. You can air-fry frozen veggies and plenty of fresh plant-based foods too. Give these 5 a try!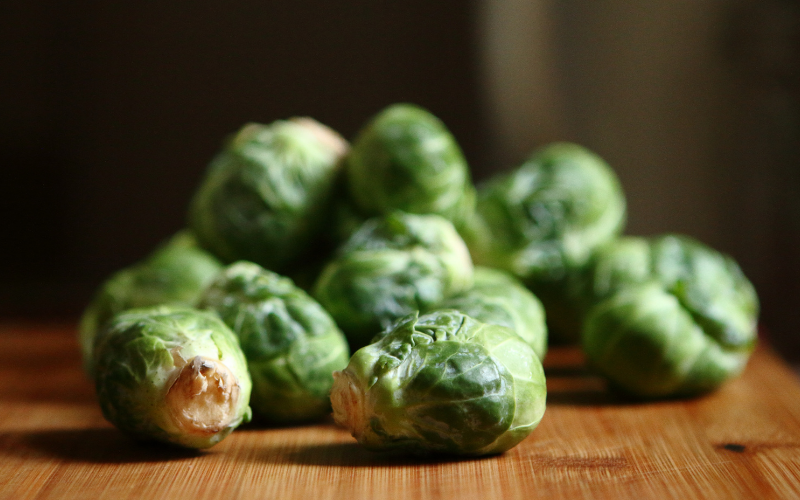 1. Brussels sprouts
Air fryers make delicious, crispy Brussels sprouts, without the extra oil that often comes with roasting. Try Brussels sprout chips with parmesan and a sprinkle of garlic powder for something extra moreish. And don't forget as a cruciferous vegetable they are packed with fibre and glucosinolate, a key phytonutrient that fights off cancer.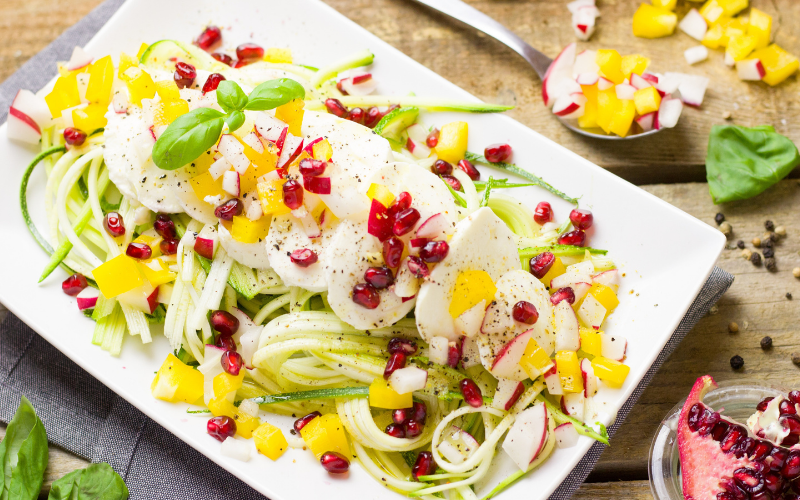 2. Zoodles
Soggy zoodles no more – air fryers make great zoodles, minus the mush. What's a zoodle?  It's those long strips of zucchini/courgette that resemble noodles. Zucchini naturally holds a lot of water which is generally released during cooking. This makes them a great match for air fryers, which wicks moisture away leaving behind perfect zoodles for your next vegetarian bolognese  or salad.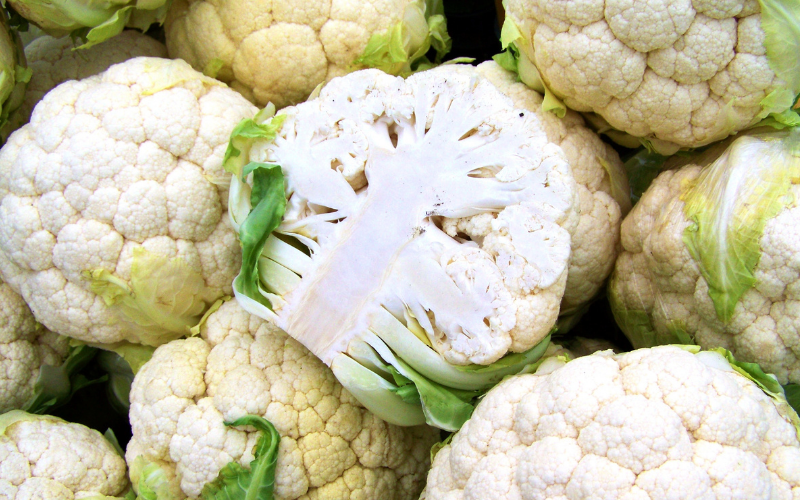 3. Buffalo cauliflower
Like roasted cauliflower, but better. Buffalo cauliflower can be made simply by cutting cauliflower into bite-sized bits, covering with a little olive oil, garlic powder and a pinch of salt and throwing into your air fryer. Pair with a dip of your choosing. You can also make delicious sticky sesame cauliflower wings. We guarantee they'll be a crowd pleaser and they make perfect finger food too. And just like Brussel sprouts, this cruciferous vegetable punches above its nutrition weight to reduce cancer risk.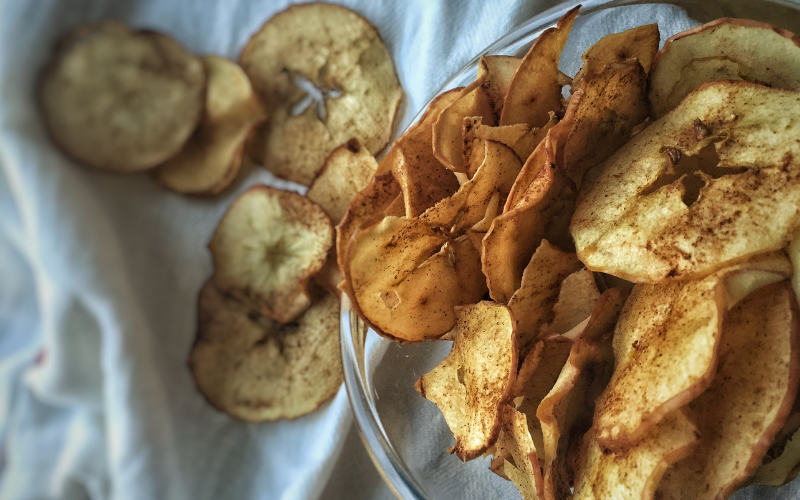 4. Apple chips
Yes, you can make your own apple chips! Air fryers make them extra crispy and crunchy – just the way we like them. Simply slice some apples into thin rounds, place them in a single layer in your air fryer and away you go. For an extra special touch add a dusting of cinnamon and you've got yourself a new favourite snack. And don't remove the colourful peel, it contains anti-cancer compounds, including quercetin which boosts the apple's antioxidant benefits.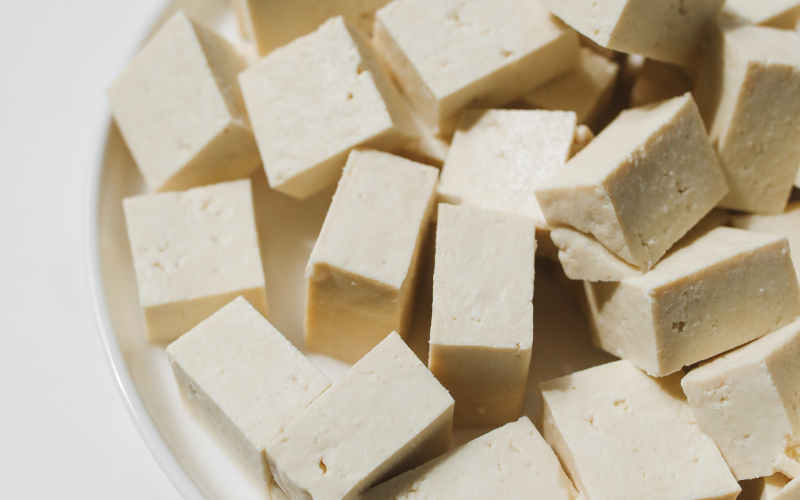 5. Tofu
Tofu is well-known for its chameleon-like quality of absorbing the flavours it's in – one of the reasons why we love it so much. But did you know it's also great in the air fryer? It'll go crunchy and delicious, making for perfect finger food. Mix up the flavour depending on your preference – play around with soy sauce, sesame or chilli and garlic. Here is one recipe we love. Tofu is a great way to get some quality protein, without the cholesterol and saturated fat found in animal protein foods.

A major perk of air fryers is they don't require pre-heating and typically cook food much faster than a conventional oven. They can be a great way to make healthy fast-food at home – just remember if you are adapting a recipe for an air fryer, you'll need to reduce the cooking time. And when it comes to choosing your oils stick with extra virgin olive oil. 

For quick and healthy weeknight dinner ideas try these recipe collections:

The latest nutrition advice, plus health and wellness tips delivered to your inbox monthly