Tim Cahill serves up a good start
When Weet-Bix kid Tim Cahill serves breakfast at your school, it comes with a side of inspiration.
The Australian soccer great and all-round legend visited Campbellfield Primary School in Sydney's south-west as part of a Sanitarium campaign to raise awareness on food and nutrition insecurity and shine a light on the critical work of Foodbank in delivering breakfast clubs in areas of greatest need around Australia.
Since 2001, Sanitarium's
Good Start Breakfast Club
program has partnered with food relief organisations including
Foodbank Australia
and
KickStart for Kids
to provide nutritious breakfasts to school-aged children who might otherwise go without. Over this time, the program has donated more than 15 million serves of Weet-Bix to fill rumbling tummies and fuel growing bodies and minds.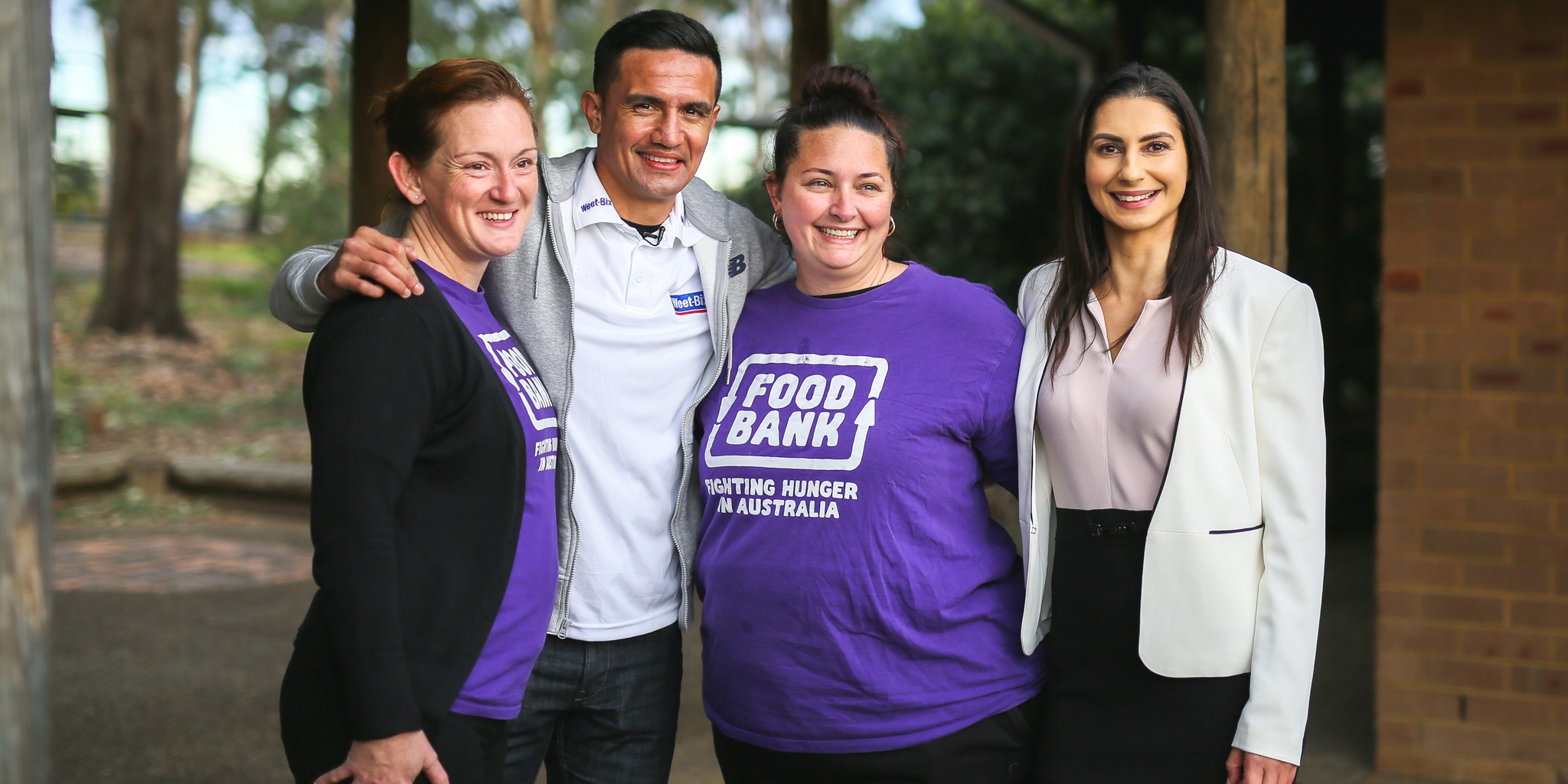 "Breakfast is the most important part of your day, especially for kids as it's essential they start their day right. But being here today, I can see it offers the kids so much more," said Tim. "It's an inclusive, warm and safe place, where kids can come before school starts and be welcomed with a smile from the parent volunteers and their peers. Physically, mentally, emotionally, it's a good start in every way."
While at the school, Cahill also wanted to inspire the kids, talking to them about the value of self-belief. Speaking at the school assembly, he encouraged the kids to dream big and stay focused on achieving their goals.
"I am a huge advocate in chasing your dreams; I was fortunate to have my parent's support when I was younger and now I want to give that same encouragement back to the younger generation. I want to help inspire these kids to dream big in all aspects of their life and be the best they possibly can be," he said.
Campbellfield School principal Nicole Wade said, "The breakfast club has had outstanding benefits within the school and community. We have not only noticed that kids are happier and can concentrate for longer throughout the day, but they are also learning the value of teamwork and collaboration as well as cooking skills".
"Having an iconic sports star like Tim Cahill come to our school and community, helps to give our students that extra boost of empowerment and hope to push themselves and follow their dreams each day."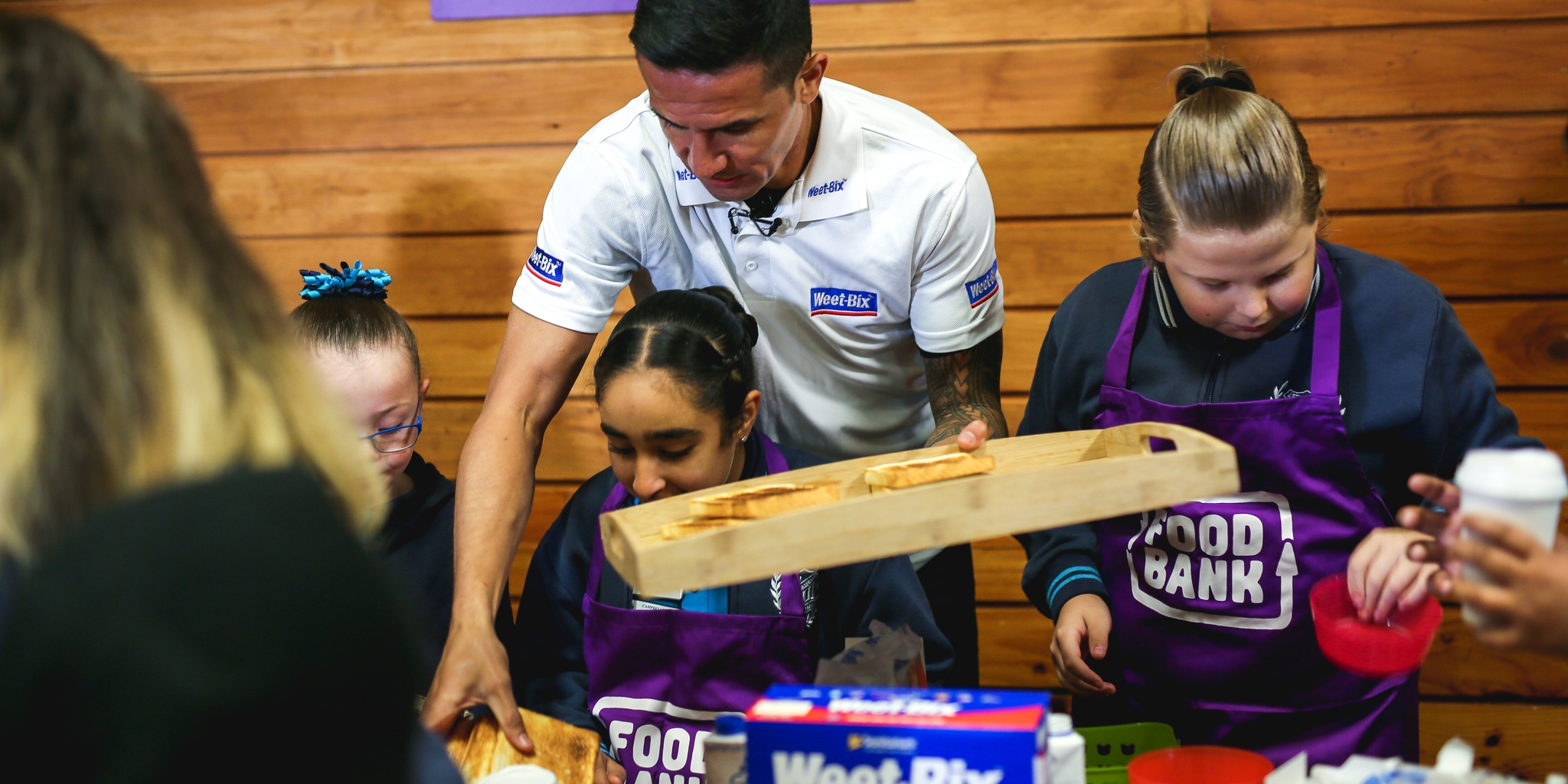 Foodbank Australia CEO, Brianna Casey said "Food insecurity is a topic that Australians are largely unaware of, with one in five Aussie kids currently experiencing food insecurity and going to school hungry. These families don't have regular access to the foods that will provide their kids with healthy and nutritious meals each day. It's our job to help educate Australians on healthier choices and help out these families where we can."
Learn more about the Good Start Breakfast club and how you can help.
You can also see Tim Cahill's breakfast club experience and interaction with the st­udents at Campbellfield Primary School in the video below

The latest nutrition advice, plus health and wellness tips delivered to your inbox monthly