Making a difference in our communities
We're proud to partner with organisations like Foodbank Australia who provide much needed hunger relief to Aussies who are doing it tough, plus many community organisations who continuously care for others and offer a helping hand to those in need. 

Last financial year we gave over 4 million serves of food supporting 2,600 community food pantries and over 166,000 school children in 2,800 school breakfast clubs. We also donated over 1 million food serves to local charities providing emergency relief and support in times of crisis.

Click the image below to read the 2021 Supporting Healthy Communities Report and learn more about the community projects we've supported this year.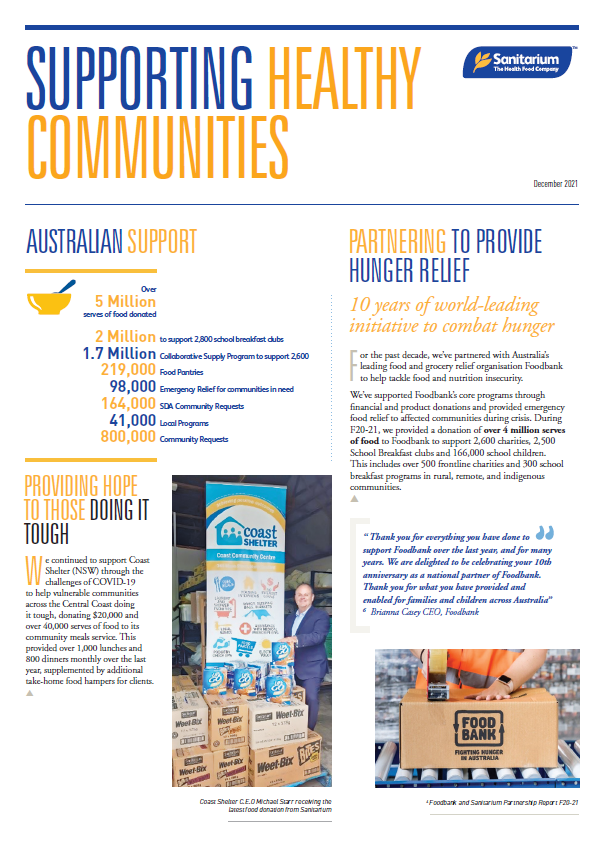 Last updated 30 January 2022

The latest nutrition advice, plus health and wellness tips delivered to your inbox monthly