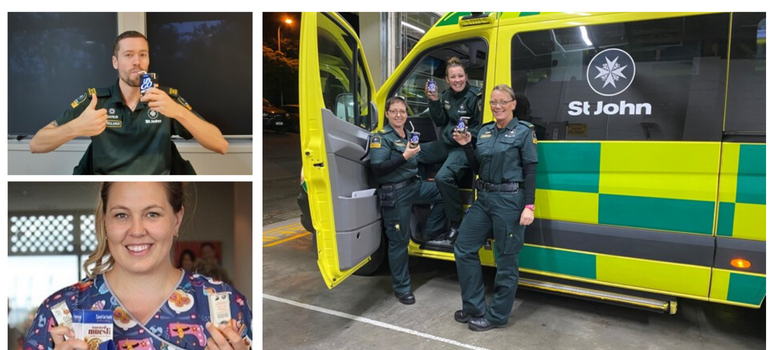 Heroes on the frontline
During the initial stages of the national lockdown during COVID-19 in March and April 2020, many of our frontline health workers found getting supplies supermarkets very difficult due to panic buying. To help ease the burden Sanitarium donated over 11,000 serves of product to frontline health workers in hospitals across New Zealand including:
Starship Children's Hospital
Ronald McDonald House
Middlemore Hospital South Auckland

Sanitarium helped to ensure the safety of the staff and families at Starship Children's Hospital by donating individual breakfast pack cereal servings to Ronald McDonald House to feed those onsite, as their usual catering boxes of Sanitarium breakfast cereal were not suitable for service in this environment during a pandemic. We were thrilled to be able to help them ensure their teams and those families in vulnerable care were able to enjoy a much needed breakfast. 

Sanitarium also donated 3360 serves of UP&GO 250ml to the St John Ambulance distribution centre in Auckland. The delivery was then distributed amongst the staff and volunteers at St Johns which provided them a nutritious meal to have on the go which kept them fuelled during busy shift work.

Thank you to all our frontline workers and volunteers who put their own lives on the line to help others.

The latest nutrition advice, plus health and wellness tips delivered to your inbox monthly