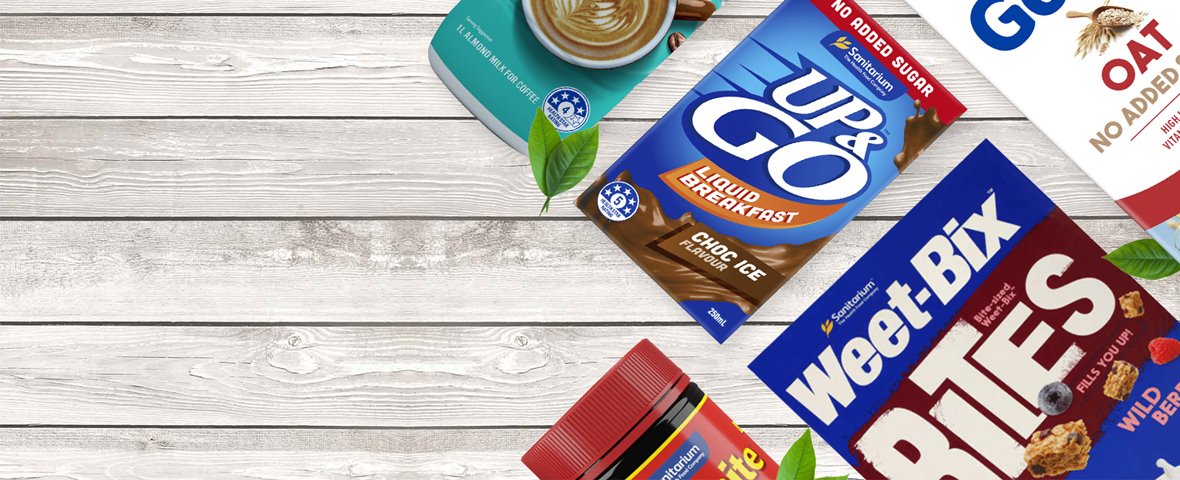 Our UP&GO packaging provides the ultimate convenience, delivering the right type of energy when and where you need it. We're actively seeking sustainable solutions to improve the recyclability of our packaging, helping you to recycle on the go.
Cartons
The
long-life cartons we use for UP&GO have the lowest carbon footprint of the most common packaging types
, according to a recent
Life Cycle Analysis
 conducted by thinkstep-ANZ on behalf of Tetra Pak. Here's why: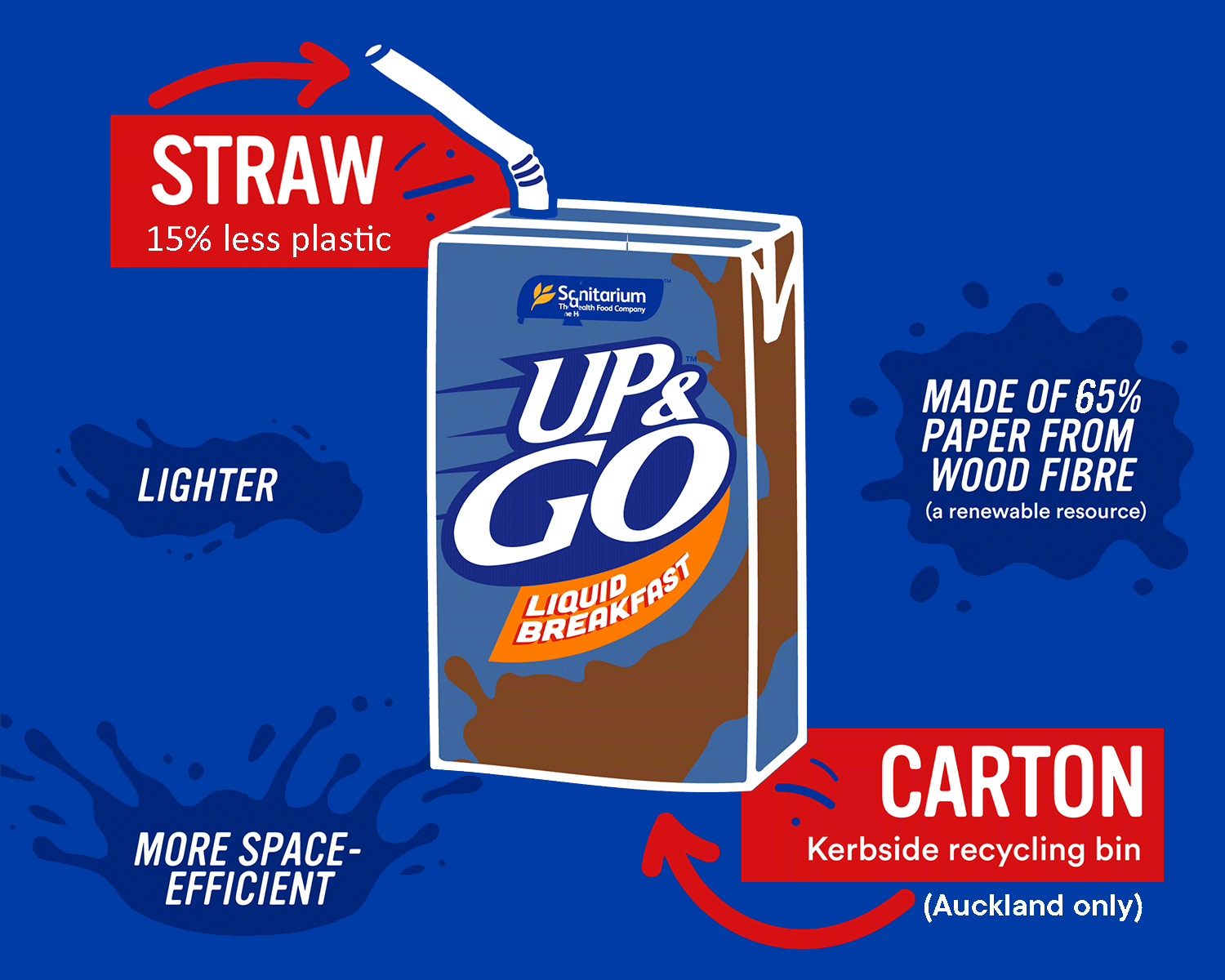 saveBOARD is a new venture backed by Tetra Pak, Freightways and Closed Loop and has a newly built recycling facility in Hamilton, processing beverage cartons, coffee cups and soft plastics into building materials to replace plywood, particle board and plaster board. This is creating a local circular economy for these beverage containers and limit valuable resources going to landfill. saveBoard is currently working with local government and community groups to develop drop off points around the country for used beverage cartons and their ultimate goal is for used beverage cartons to be collected as part of kerbside recycling for all New Zealanders. Click
HERE
to find your nearest drop off location
Straws
We're actively seeking sustainable solutions to UP&GO's straw, which has already been light-weighted by 15%.  
PET Bottles
Our UP&GO plastic bottles are made of PET plastic, a strong and lightweight plastic widely used for food and beverages. You can recycle them through most kerbside recycling systems.
You can also recycle the 'scrunchable' plastic sleeves through the
NZ Soft Plastics Recycling Scheme
.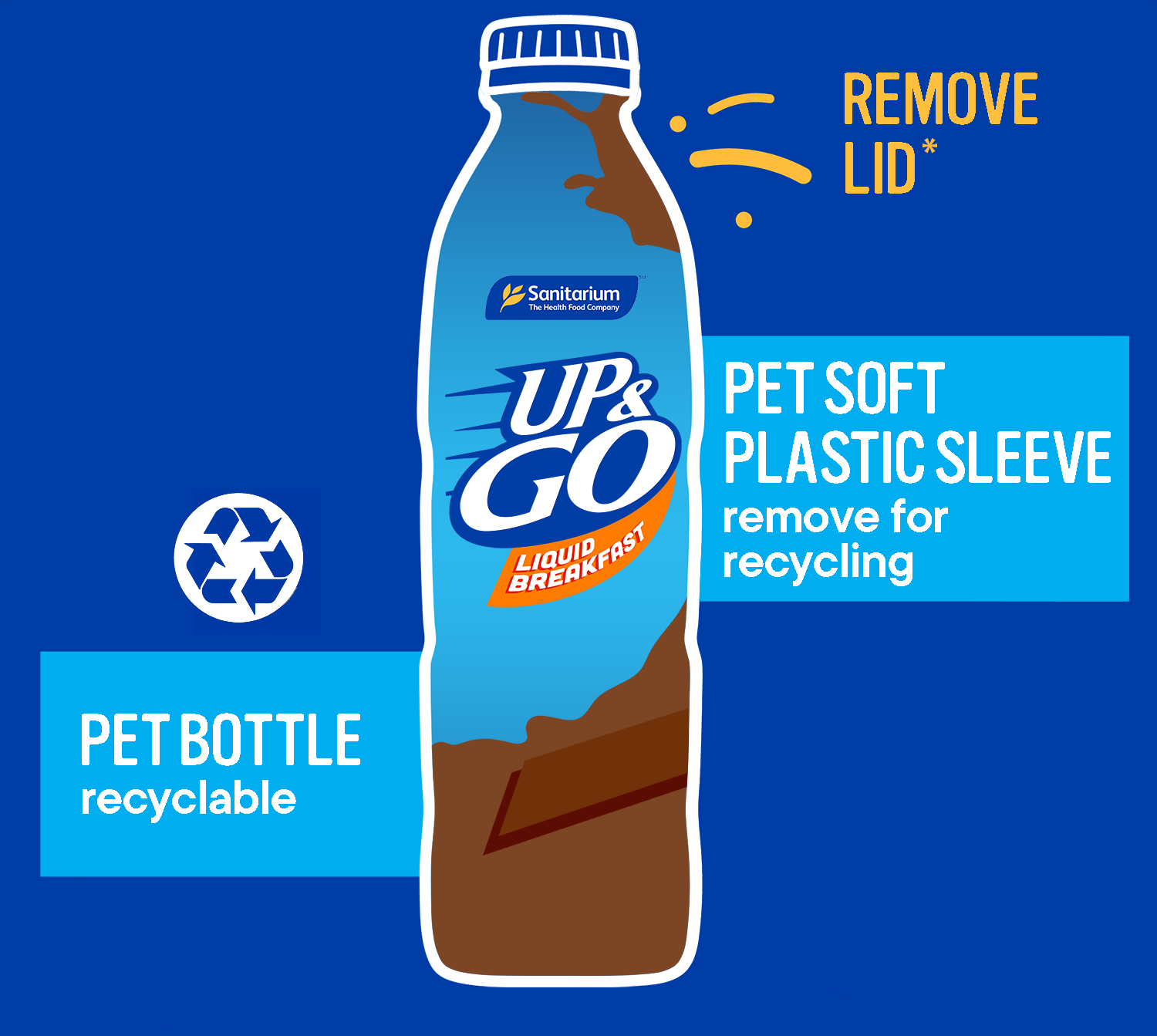 * Check with your local council whether the lids should be on or off when recycling jars and bottles, as requirements may differ between councils.

UP&GO multi-pack plastic wrap
We're investigating alternative packaging methods to help reduce or eliminate the use of plastic wrap on our UP&GO 3 and 6 packs, working closely with our packaging suppliers, distributors and retailers. In the meantime, you can recycle this soft plastic through the NZ Soft Plastics Recycling Scheme. 
Want to know more?