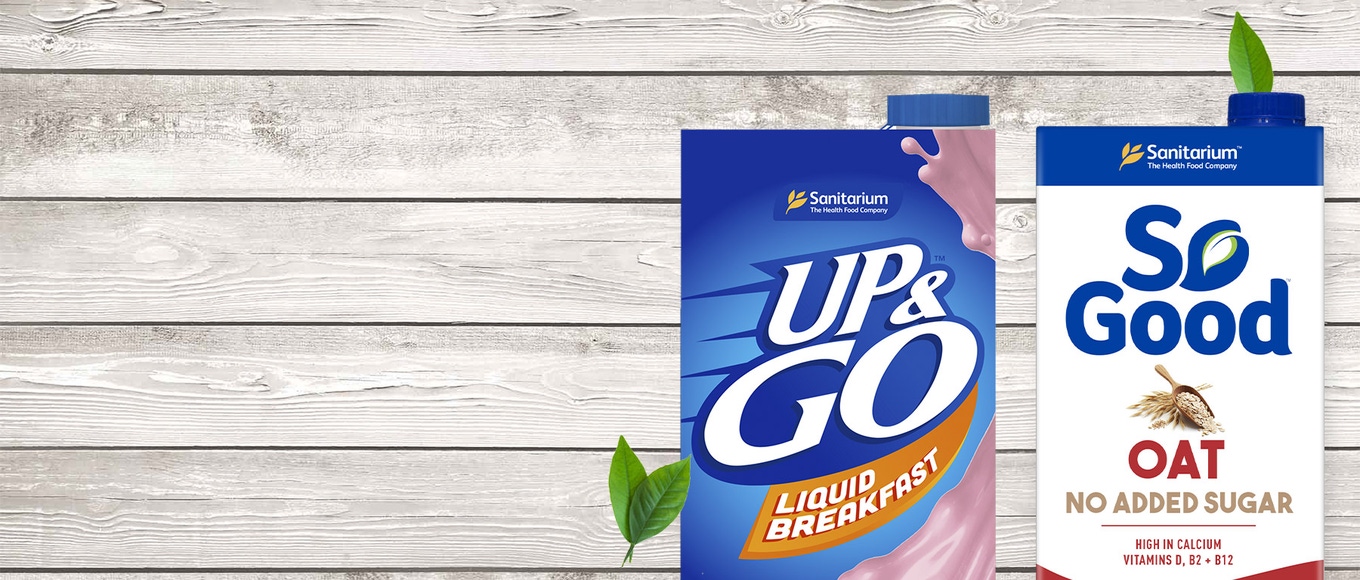 The lowdown on long-life cartons
Did you know that long-life cartons, like we use for So Good and UP&GO, have the lowest carbon footprint of the most commonly used packaging in New Zealand and Australia?

A recent Life Cycle Analysis (LCA) of Aseptic Polymer Coated Paperboard, conducted by thinkstep-ANZ on behalf of Tetra Pak, found that these long-life containers compared better than other formats, including aluminium, steel, glass, PET and HDPE plastics and pouches​, across all sizes and product categories.

The analysis found that long-life cartons are efficient in terms of greenhouse gases throughout the whole supply chain, despite recyclability challenges in some areas.  That's because cartons are:
Significantly lighter and more space-efficient than other packaging formats
Made of 65% paper from wood fibre, a renewable resource which absorbed carbon when growing as a tree

The peer-reviewed study found that the cartons also performed well against the amount of packaging per mass of product and the amount of plastic per mass of product, key measures of packaging efficiency.

Long-life products can have lower environmental footprints anyway, as they don't need to be refrigerated until they're opened.



Recycling long-life cartons

Made of paper, plastic and aluminium, recycling long-life cartons can be problematic. China, which previously accepted many materials for recycling, has introduced a waste ban under its National Sword policy, severely limiting materials it will accept for recycling.
If you are in Auckland, you can put your cartons into your kerbside recycling bin and they will be recycled together with other paper.
saveBOARD
is a new venture backed by Tetra Pak, Freightways and Closed Loop and has a newly built recycling facility in Hamilton,  processing beverage cartons, coffee cups and soft plastics into building materials to replace plywood, particle board and plaster board.  This is creating a local circular economy for these beverage containers and limit valuable resources going to landfill.  
saveBoard  is currently working with local government and community groups to develop drop off points around the country for used beverage cartons and their ultimate goal is for used beverage cartons to be collected as part of kerbside recycling for all New Zealanders. Click
HERE
to find your nearest drop off location