Online Sprout Cooking Class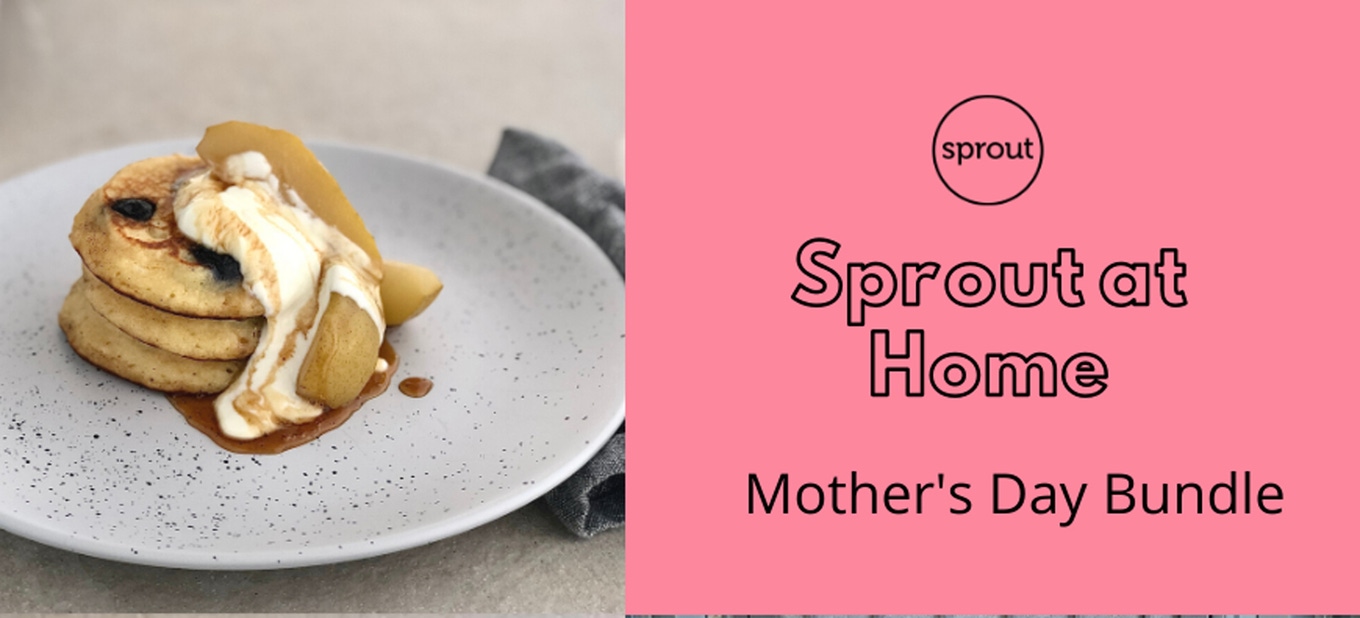 Online Sprout Cooking Class
Learn to cook a delicious and healthy meal at home and spoil mum with breakfast in bed, while raising money for an important cause.
What better way to say "love you, mum!" than with an extra special Mother's Day breakfast in bed?
Sprout Cooking School
have put together two delicious brunch recipes that we guarantee mum will adore! They are
Poached eggs with avocado, dukkah and homemade flatbread
and
Blueberry ricotta hotcakes with poached pears
. Can't decide between savoury or sweet? Why not have both!
Mother's Day is a time to thank all the mums who do an amazing job raising children and families, working hard to contribute to society and providing constant love, guidance and support for those around them.
Sadly, due to breast cancer, many mums are taken from their friends and families too early. So to support breast cancer awareness we want you to stay home this year and cook your mum breakfast in bed.
Sprout will be
donating 100% of our cooking class sales
for our Poached with avocado, dukkah and homemade flatbread and Blueberry ricotta hotcakes with brown sugar poached pears between April 30 and May 10 to the
Cancer Council's Pink Ribbon Foundation
.
Click here
to find out more about the Mother's Day cooking class.