Five iso habits to keep, five to throw away
Spending more time at home has brought out the best, and the worst, in us. Through necessity, frustration and sometimes a little boredom, we've discovered new habits - some to love and others to leave behind. 

So, we've curated ideas, tips and links to inspire you to hold on to those wonderful habits discovered in iso and support you in stopping behaviours you'd rather not keep, as we find our feet in the 'new norm'.
Good habits to tick
1. Carry on cooking
From sourdough to banana bread, baking has been a big past time during isolation with success stories, as well as the baking failures, filling our social media feeds. The hashtag
#quarantinecooking
has more than 600,000 posts, and
#quarantinebaking
has more than 250,000! There are benefits to cooking at home, it has been linked to having a healthier diet and even
losing weight
. But what's next? How about looking after your belly, your health and your budget by mastering 'fakeaways'? If you're craving some Pad Thai or your favourite curry, your own kitchen could be your one-stop-shop. Here's our go-to recipe bank of tasty vegetarian
takeaway favourites
. We've also pulled together our best budget saving
vegetarian dinners
- five family dinner recipes you can make for less than $50.
2. Nurture your green thumbs
Did you know that from a small suburban backyard it's possible to grow enough fruit and vegetables to supply two people,
year-round
? There are so many benefits to gardening - besides the grocery costs it can save, the benefits are both
physical and mental
. During lockdown, Kiwis heeded advice to get into the garden with people even
panic buying
seeds. So if you're yet to join the gardening buzz, we've hunted down some
simple steps to get you started
on your very own veggie patch or check out tips on the easiest veggies to grow by YouTube's
Self Sufficient Me
. If you don't have much space to play with, why not try starting with some humble herbs,
here
are some tips to get you growing. 
Subscribe to
Wholicious Living
to stay up-to-date with the latest health and nutrition advice.

3. Smash more home workouts
Gyms being closed hasn't stopped people from getting active during lockdown. From sweat sessions on YouTube to live workouts via Zoom, we've seen everything go online that includes ballet lessons from the Australian Ballet, local neighbourhood gyms streaming classes, and even freebie workouts by celebrity trainers. If you've been trying some home workouts and need something new to stay motivated (or if you're thinking about getting on the bandwagon - it's not too late) here's a collection of
free online
exercises classes.

4. Spend more time with nature
Kiwis have followed the worldwide trend and taken up cycling, with bike sales
peaking
in recent months. It's a good thing, as getting outdoors and exercising
helps improve
mood, energy, and lower stress and anxiety levels – to name a just few. If cycling is not your thing, walking in the bush or hiking is a great way to relax and enjoy the very best New Zealand has to offer. To help get you outdoors, 
here's
a great place to find your next walk, no matter your ability. Alternatively, check out your local
walking club
for easy to access trails. 
5. Keep up creative connections
Overcoming
social isolation
has been a big lesson learned over the past few months. The pandemic has forced most of us to get creative to stay connected with friends, family and loved ones - whether they live up the road, or on the other side of the world. We've also connected more as a community with 
teddy bear hunts
bringing creating smiles to our neighbourhoods. As we come to terms with the new normal, hold on to these creative ways to connect with loved ones and show you care - here's a few of our 
 favourites to share
and keep up.
Bad habits to flick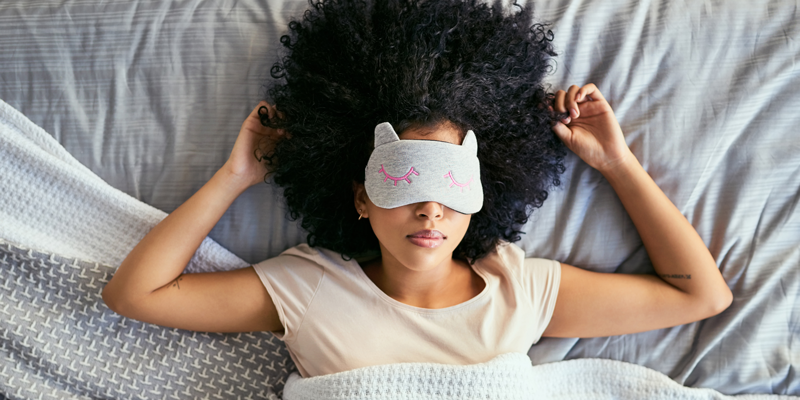 1. Erratic sleep habits
For some, lockdown has meant a disruption in routine and
healthy sleeping habits
going out the window. With increased screen time from working from home, oddly-timed meals and simple anxiety has meant that people have been going to bed late, oversleeping and/or finding it hard to fall asleep. If you've been struggling to get your sleep-cycle back on track and nailing that golden 
7-8 hours
a night,
here are some tips that may help
.

2. Comfort eating
Boredom, stress, anxiety, temptation - you're not the only one that may have found it tricky to steer clear of the pantry. Add all the cakes, breads and desserts to the mix from all that baking you've been doing, and managing comfort eating can be a little bit difficult. So, if you've been reaching for comfort foods, it may be time to give your favourite dishes a healthy makeover. Here's a list of
tips
from our dietitians to give healthy twists to some of the most common and most loved comfort foods - even lasagne and apple crumble - or learn how to manage your food cravings
here
.  
Subscribe to
Wholicious Living
to stay up-to-date with the latest health and nutrition advice.

3. Too much screen time
Without the ability to get out and about so much, it's easy to stick your nose to a screen to pass the time. In New Zealand, Netflix experienced a
25 per cent increase
in traffic in the first week of lockdown. While for many it's been a way to connect with loved ones and to escape the grim reality of the world by getting lost in movies, too much screen time can have an impact on your health. We can all agree that social media is a time thief, time that could be spent outside
, 
exercising, spending time with family and honing the healthy habits in your life. Try using an apps that track screen time to break the habit or consider
positive screen time
to make the most of time spent on your devices.
4. Drinking more alcohol
From Zoom happy hours to drinking just to pass the time, the COVID-19 crisis in New Zealand saw alcohol sales
soar
during lockdown. The World Health Organisation has released a
factsheet
on COVID-19 and alcohol consumption, warning that heavy alcohol consumption increases the risk of COVID-19's most severe complications. But coronavirus aside, the risks that come with drinking alcohol, both physically and mentally, increase the more you consume. Weight gain, sleep disruption and mood swings, just to name a few. Perhaps try some of these
non-alcoholic drinks
instead. For more advice on reducing or quitting alcohol talk to your doctor –
more information
. You can also try
this app
to help change your relationship with alcohol.
5. Panic buying
There's
stocking up
and then there's panic buying. At the beginning of the coronavirus outbreak, the world has been exposed to an uncanny sight –
empty supermarket shelves
. It's the need for control and being led by fear that has caused a shortage on toilet paper, hand sanitiser, face masks and a few other things and revealed a
different side to society
. But we can all agree that buying 500 cans of baked beans means that other vulnerable groups miss out (and you also don't need that many beans) – it's definitely a habit that's better left behind. Panic buying has also 
triggered price hikes
for some products. There's enough food for everybody and even when the pandemic was at its worst, supermarkets never closed down. There are
alternatives to panic buying
, such as preparing in advance, thinking of the vulnerable and buying only what you actually need.

The latest nutrition advice, plus health and wellness tips delivered to your inbox monthly