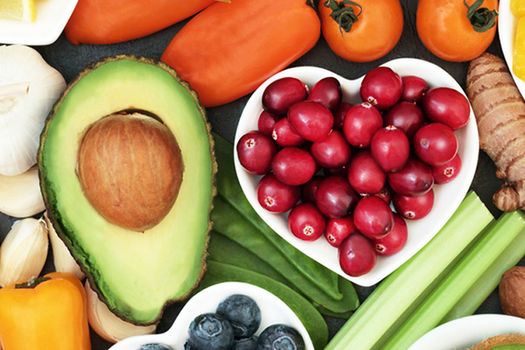 The best foods to eat for a healthy heart
In New Zealand, nearly 60 women die from heart disease every week, making it New Zealand's single biggest killer. The scary reality is you can be young, fit and healthy, but still be at risk.

Many of the risks that contribute to heart disease are silent, like high blood pressure, high cholesterol, and vascular complications in pregnancy.  

There are some risk factors that you can't control like genetics, a family history of heart disease, sex and age - around menopause the risk of heart disease increases for women and continues to go up.

But there are a range of healthy lifestyle habits you can adopt to improve blood pressure, cholesterol, blood sugars, sleep apnoea, weight and depression. 

Cutting out smoking and reducing alcohol consumption top the list and these days, may seem obvious.
Download our free nutrition fact sheet for expert dietitian advice on heart health.​

Heart Foundation Dietitian Beth Meertens shares 5 steps to looking after your heart:





 
Finally, if you are unsure of your risk, take two minutes to complete the Heart Foundation's Heart Age Calculator. This is a simple tool that helps you understand your risk of heart attack or stroke by determining your heart age. The higher your heart age compared to your actual age, the higher your risk of having a heart attack or stroke in the next five years.

For more information check out the Heart Foundation website or speak to your GP.

​Our nutrition fact sheets, created by accredited dietitians, provide the latest nutrition and lifestyle information to help you understand which foods are the best to eat. Click here to see the heart health nutrition fact sheets. 


The latest nutrition advice, plus health and wellness tips delivered to your inbox monthly