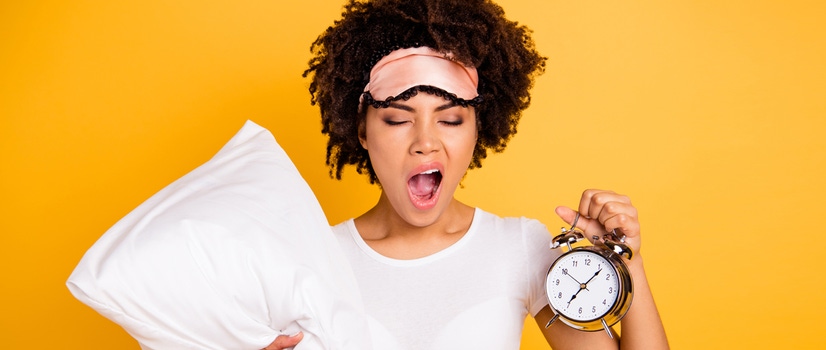 Do I need more fibre in my diet? The important signs you need to know
We know fibre is vital for keeping us, ahem, regular. But it turns out adding more fibre to our diets can also help us lose weight, have blemish-free skin and get a great night's sleep. 
While the benefits of a high-fibre diet in lowering your risk of several chronic diseases, including some cancers, type 2 diabetes, obesity and cardiovascular disease have long been known, research has shown a daily fibre boost can have far wider health benefits. And, what's more, boosting the fibre in your diet is easier than you may think. 
SO, HOW DOES IT WORK? 
Most foods we consume – such as fats, proteins and carbohydrates – are easily broken down in our bodies. Dietary fibre is the part of plant foods that mostly passes through your digestive system without being broken down or digested, and is vital for normal digestive function. We rely on our gut microbes to digest the fibres for us. 
There are three main types of fibre. Soluble fibre, found in fruit and veg, oats, barley and legumes, helps you feel fuller. Insoluble fibre, in wholegrain breads, cereal, nuts, seeds, wheat bran and fruit and veg skin, is what keeps us regular. Resistant starch, found in wholegrains, legumes, green bananas, and cooked and cooled potatoes, can help promote the growth of good bacteria and improve bowel health. 
SURPRISING HEALTH BENEFITS OF FIBRE 
Having trouble sleeping? More fibre in your diet might be the answer. Fibre helps regulate blood sugar throughout the day and, importantly, at night, meaning a better sleep.  
A 2016 study by Colombia University Medical Centre, found participants fell asleep faster after eating meals higher in fibre. They also found a greater fibre intake led to more time spent in deep sleep.  
Bad skin? Fibre can help maintain health of the gut microbiome, leading to fewer breakouts. Fibre rich foods, such as fruit, veggies and wholegrains are often also rich in vitamins and antioxidants which are important to keep your complexion glowing.  
BUT IS IT GOING TO HELP ME LOSE WEIGHT? 
Foods high in fibre take a longer time to digest, and are generally bulkier, which means you are more likely to feel fuller – and less likely to reach for the biscuits when that 3pm slump hits.  
High-fibre foods also have fewer calories per gram when compared with their low-fibre counterparts. So, you can eat the same amount of food, but with fewer kilojoules, which can help with weight loss. A 2018 study, published by the journal Nutrition, found participants on a prescribed high-fibre diet lost weight – and, importantly, did not feel hungry. 
ANY OTHER BENEFITS? 
Fibre also plays a role in producing serotonin, one of the neurotransmitters that signals our brain, improving our moods, and helping to reduce anxiety and depression. 
A high-fibre diet may help reduce blood cholesterol levels and subsequently lessen the risk of cardiovascular disease. The fibre in beans, oats and flaxseed may lower 'bad' LDL cholesterol levels. 
Eating too little fibre has been linked to constipation, haemorrhoids, diverticulitis (small hernias of the digestive tract), irritable bowel syndrome, weight gain, coronary heart disease, diabetes and colon cancer. 
SO, HOW MUCH FIBRE SHOULD I BE EATING? 
Adults in Aotearoa should eat 25g-30g of fibre a day – and up to 40g for people with diabetes and for those trying to improve heart health. Typically, New Zealanders eat just 17.9g (women) to 22.8g (men) of fibre a day. 
Sanitarium dietitian Angela Saunders says our low fibre consumption is a "significant deficiency in our overall diet". 
"Most grains that New Zealanders eat are refined," Angela says. "When grains are refined, the bran and germ are removed and, along with that, most of the goodness of the grain. 
"To increase fibre intake, we need to include more wholegrains in our diet." 
HOW CAN I INCREASE THE AMOUNT OF FIBRE IN MY DIET? 
Happily, the answer is not all bran muffins and psyllium husks (although they are certainly going to help). Adding more fibre to your diet is easy. 
Switch to wholegrains – Wholegrains contain all three layers of the grain. When those layers are removed, up to 70% of the nutritional benefit is also removed. Make the switch to wholegrain bread, rolls or wraps, brown rice, wholegrain breakfast cereal and pasta and unprocessed flour. 
Add plant foods to your diet – A wide variety of plant foods, such as fruit, vegetables, legumes nuts and seeds can help significantly increase your fibre intake. 
Do not skip breakfast – Eating a breakfast with wholegrain cereal, such as wheat biscuits or traditional oats, or wholegrain toast, helps to set you up well for the day, easily boosting your fibre intake.  
Go nuts – By simply sprinkling some nuts and/or seeds on your cereal, salads or yoghurt, you're boosting your daily fibre. Try some chia seeds on your cereal or some pepitas on your salad. 
Mix it up – Fruit and vegetables are a great source of fibre and there are so many to choose from. Check out what's in season for a tasty and affordable fibre fix and to try something new give persimmons, pomegranates, custard apples and savoy cabbage a go.  
A SUDDEN INCREASE IN FIBRE 
While we need to boost our fibre intake, a word of caution. Increase your fibre intake gradually, as a sudden increase in fibre may lead to abdominal discomfort associated with bloating. So up your dietary fibre gradually – and remember to drink plenty of water.

The latest nutrition advice, plus health and wellness tips delivered to your inbox monthly