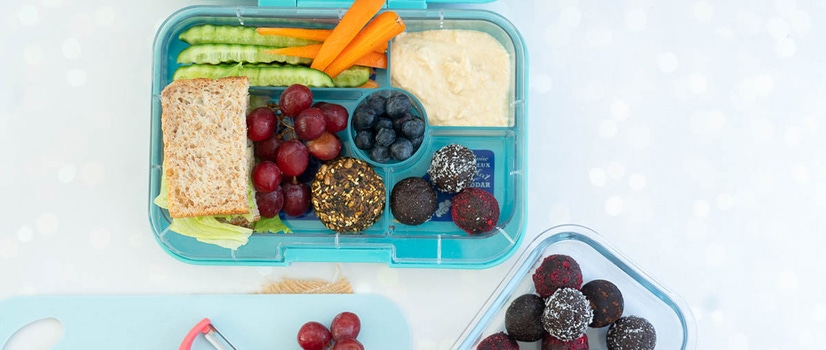 Best lunchbox ideas for back to school and work
Back to school, back to work, back to packing lunches.

Whether lunchboxes are a source of pride or pain, this is a must read. We've called in an expert to share her ingenious tips on making delicious healthy lunchboxes for kids and adults too.

Stacey Kemeys is a Kiwi mother of 4, with 10 years' experience as a Registered Dietitian. She is also founder of My Kids Lick The Bowl, where she shares her tried and tested tips for healthy family food. 

We've asked her for her very best time-saving hacks and tasty ideas to pack lunches that are quick, healthy and most importantly lunches people (big and little) can't wait to eat. Here's her top tips:

Morning Time Savers
Pre-pack – Whenever you can, pack lunches or elements of them the night before. Even better, prep on the weekend. The less to do in the morning, the better!
Double up – Do things once and use them twice. If you're making an omelette for breakfast, double the size and pop half into the kids' lunchboxes. If you're dolloping yoghurt and fruit onto Weet-Bix at breakfast time, while you're at it, pop some yoghurt and left-over fruit in a container for an afternoon snack. Don't stress about doubling up on foods, eating a wide variety of foods comes from everything that's eaten over the course of the day or the week. Making sandwiches, you can quickly 'adult' a kids sandwich with condiments – add a dressing, hummus, chilli flakes or pesto and your lunch is good to go too.​
Blissful secret – Bliss balls are on high rotation for my lunchbox prep. This is my favourite go-to Weet-Bix Bliss Balls recipe which I use as a base and mix it up with different coatings. Cocoa, desiccated coconut and freeze-dried raspberry powder are three of our favourite coatings. I make these ahead and freeze as the perfect, fibre-packed lunchbox filler for kids and adults too!
Yes, you can prep fruit and veg – I keep apple slices fresh with a simple anti-browning solution of water, lemon juice and apple cider vinegar. Once they have been soaked, they'll keep fresh in an airtight container in the fridge for up to a week. I find storing carrot and cucumber sticks in the fridge in an airtight container with a damp paper towel in the bottom – works a treat!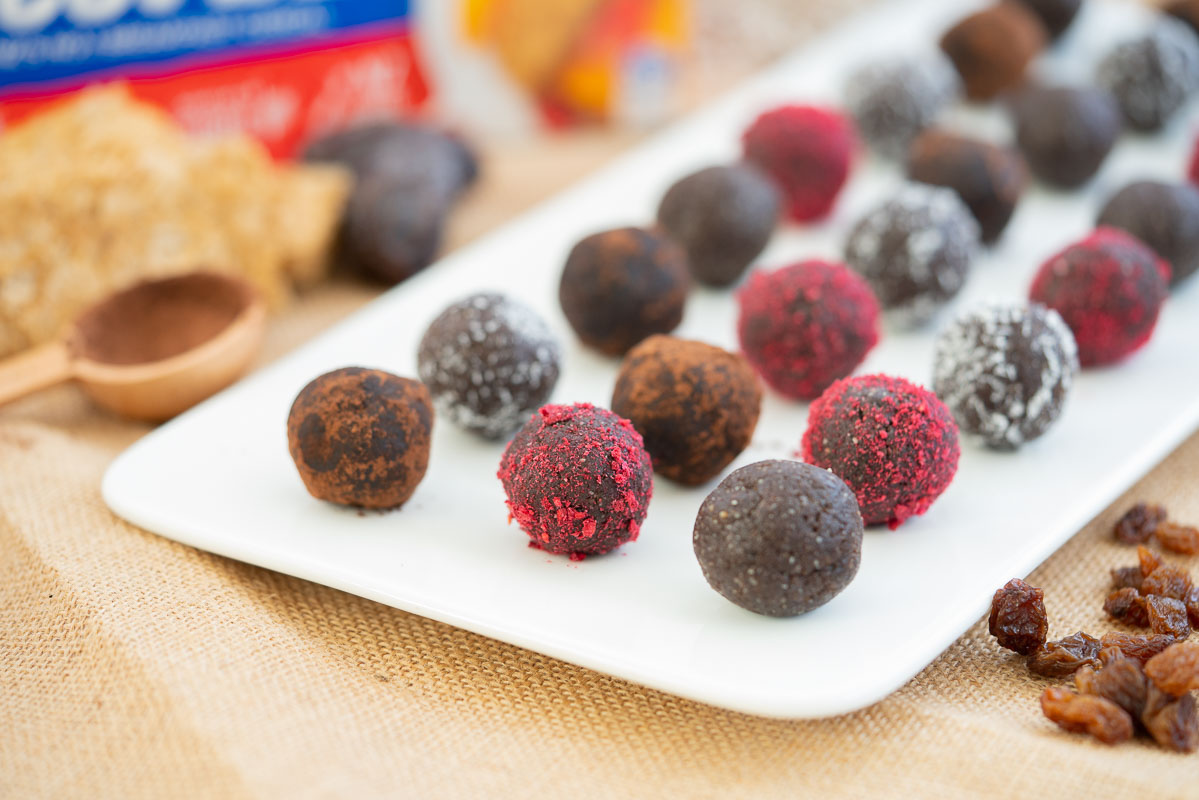 Packing in more plants
​
No peel, unreal – Whole fruit and veggies are perfect for fruit breaks or a great snack for yourself. Have fruit and veggies on hand that require no prep so you can just grab and go, such as baby carrots, mini cucumbers, cherry tomatoes and grapes. Because they are whole, they'll naturally stay fresh and crunchy. I also love these because if they go to school whole, but end up coming home, you might be able to reuse them either in the next day's lunch or in your own dinner.
Get dipping – Newsflash: salsa counts as a veggie boost. Salsa is generally low in sugar and full of veg, and kids often love dipping veg or corn chips into salsa. It also makes a great spread for an 'adult' sandwich. If salsa doesn't hit the mark, a hummus or guacamole may be a good substitute, as kids will often eat foods just for the chance to get dipping. I know I do!
Blitz, blend, grate – Using a blender or smoothie maker can be a great way to boost veggie content in recipes. Turn a green smoothie into the base for a muffin. It's my regular go-to that the whole household loves – here's my Kid-Approved Spinach Smoothie Muffins recipe. Blending spinach, tinned tomatoes and a little garlic together also makes the best pizza base sauce, perfect for filling for scrolls or pinwheels. The humble grater can also be your best friend for bumping up the veggie count. Grated courgette, carrot or kūmara are delicious to add to muffins or banana bread.
Keeping it fresh
​
Stop sweating – No one likes sweaty cheese. I put cheese next to a small handful of frozen peas – a bonus if your kids like snacking on frozen peas like mine do!
Berry cool – Pop frozen berries into natural yogurt to keep it cool for a mid-morning snack. Remember on hot New Zealand summer days you'll need to add an insulated bag and an ice pack or a frozen drink bottle to help keep food fresh.
Bake and freeze – I often freeze baked foods like muffins, loaves, and bliss balls. If you pop them in the lunchbox frozen, they'll help keep everything cool and will be perfect by lunchtime. Keeping these tasty snacks in the freezer also helps to stop a week's supply from disappearing by Tuesday.
Subscribe to 
Wholicious Living
 to stay up-to-date with the latest health and nutrition advice.
Winning over fussy eaters
Keep it simple – It's generally best to take a step back. Don't feel pressured to stretch the boundaries with lunches.  I find it's best not to surprise the kids when it comes to lunchboxes and often less is more – there's no need to send kids off to school with a smorgasbord. There's a lot of pressure to meet 'lunchbox goals', but it's ok to stick with foods you know your kids enjoy. At the very least you can probably find at least 1 or 2 fruit or veggies, a source of wholegrains, a protein and a healthy fat your kid likes, that could be as simple as carrot sticks, yoghurt with fruit and a Marmite sandwich.
Chop savvy – Chopping fruit and veg into nifty bite-sized pieces can make a big difference when it comes to the likelihood of them getting gobbled up before the kids run off to play.
Make it collaborative – If you don't have the time for kids to get involved in making lunches, sit down and make a list with them about what they'd like to eat. This can give you insight into what they like and what they'd like to try. Some kids might be more likely to try new foods at lunch because they've seen their friends with something and will eat it with them, but you probably won't know until you ask.
For more perfect-for-lunch ideas suitable for any age, try marmite popcorn, rainbow nori rolls or nut-free muesli bars.  

The latest nutrition advice, plus health and wellness tips delivered to your inbox monthly