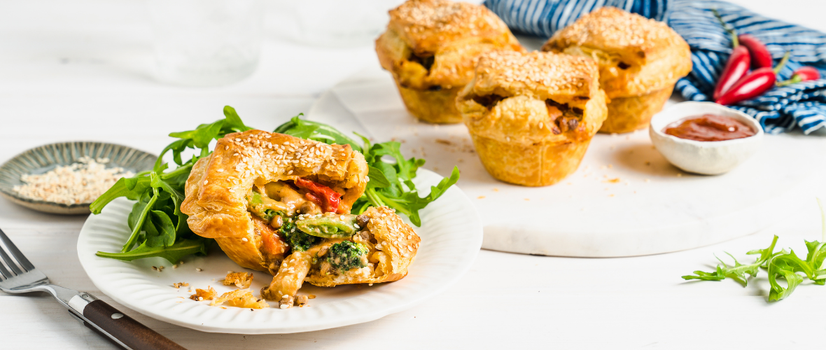 12 best peanut butter recipes
Crunchy or smooth, there's no denying that this pantry staple is a family favourite. Plus, there's so many handy ways to use the much beloved peanut butter in your cooking and baking. These peanut butter recipes show you 12 ways you can use this creamy spread, from savoury such as satay veggie pies to the sweet stuff, like peanut butter cookies.
1. Peanut Butter & Apple Jaffle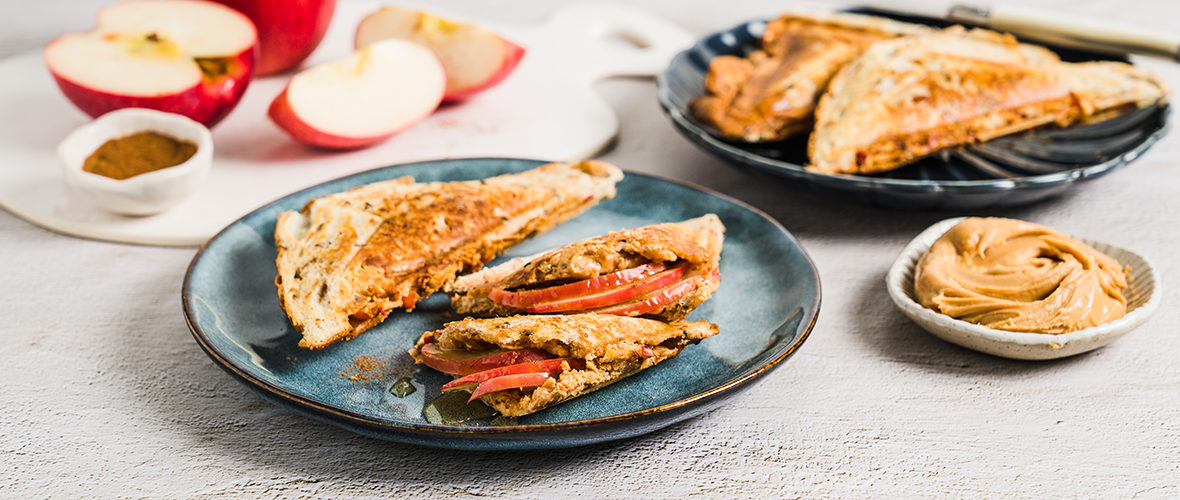 Peanut butter and apples were made for each other – just wait until you try them in a warm toasted sandwich. Using just 5 ingredients, it only takes 10 minutes to make – and even less to devour. It's a good source of protein and low in fat, sugar and sodium. See recipe

2. Peanut Butter Bread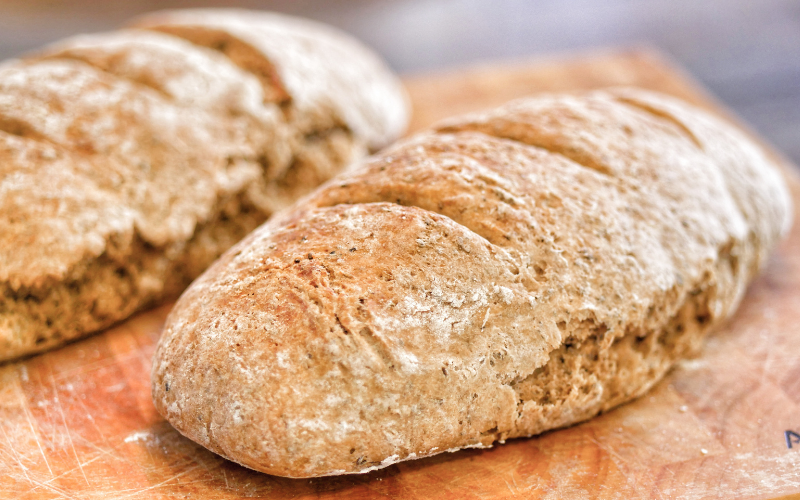 A little bit sweet and a little bit savoury, this quick bread comes together in a flash – and with just a few simple pantry staples. Eat it as a snack or for breakfast, this recipe is ideal for meal planning. See recipe

3. Peanut Butter Granola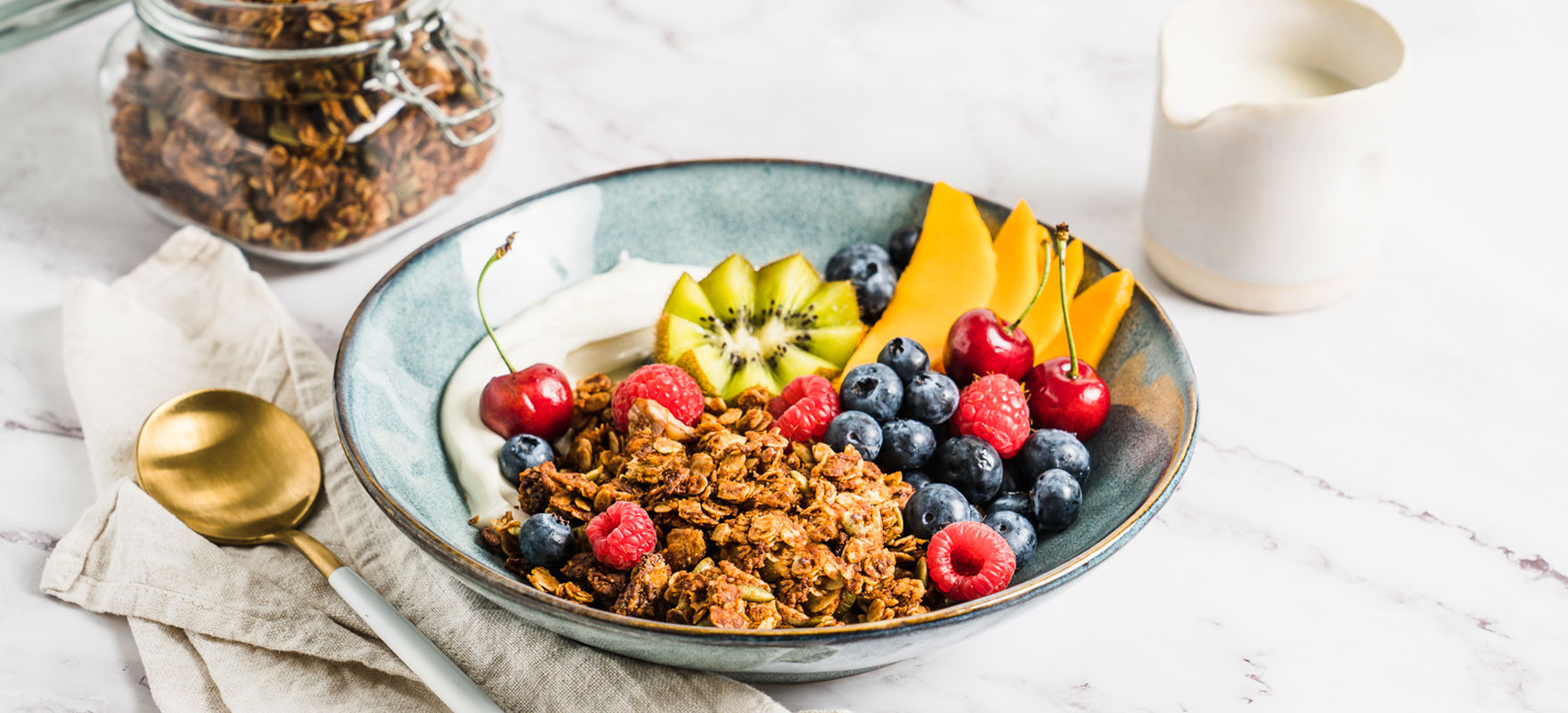 For breakfast, morning tea, or as an afternoon snack, peanut butter granola will hit the spot every time. Make a whole lot in advance to use as a topper with your yoghurt or smoothie. See recipe

4. Satay Veggie Pies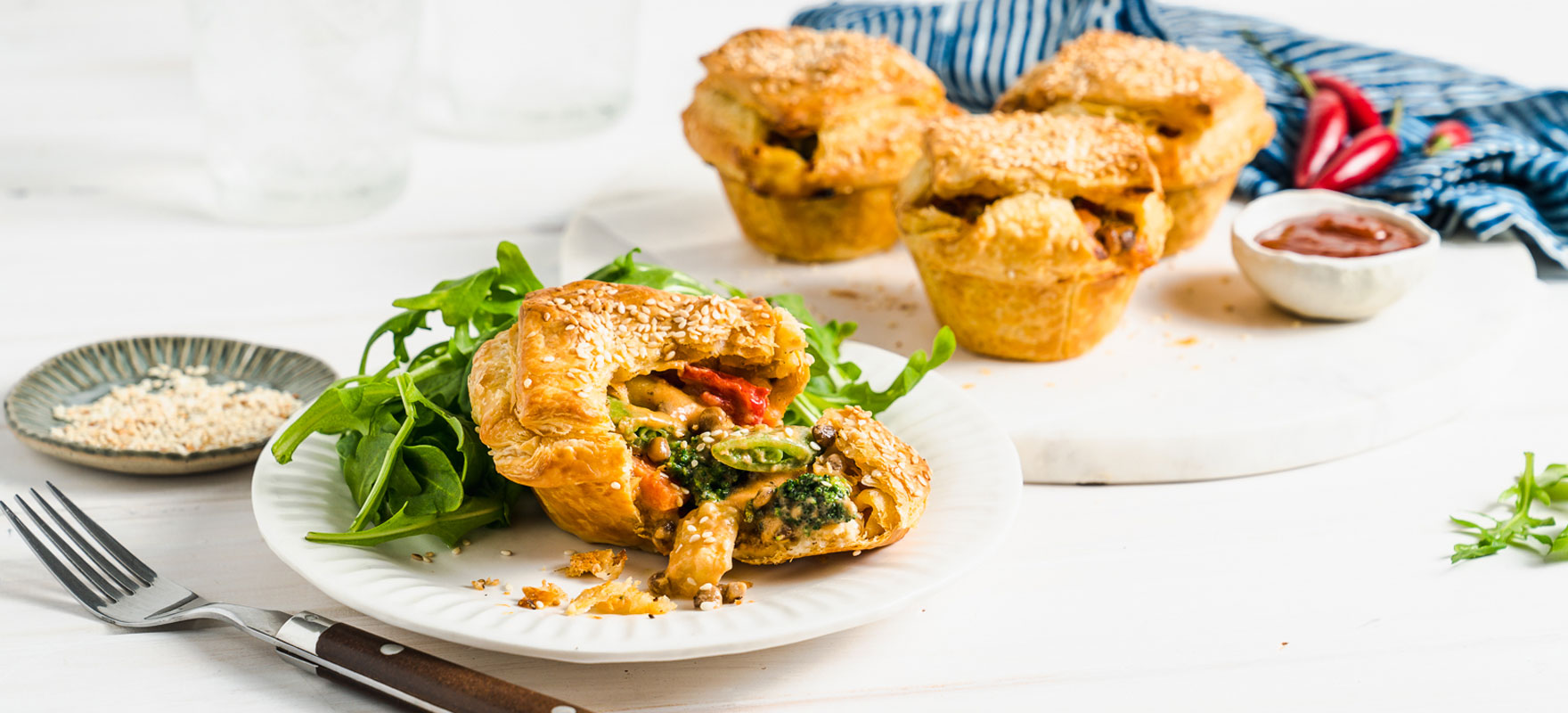 This recipe proves the versatility and deliciousness of peanut butter. Make-ahead or serve straight from the oven, they're perfect alongside a salad or as a nice savoury treat. See recipe

5. Peanut Butter & Raspberry Scones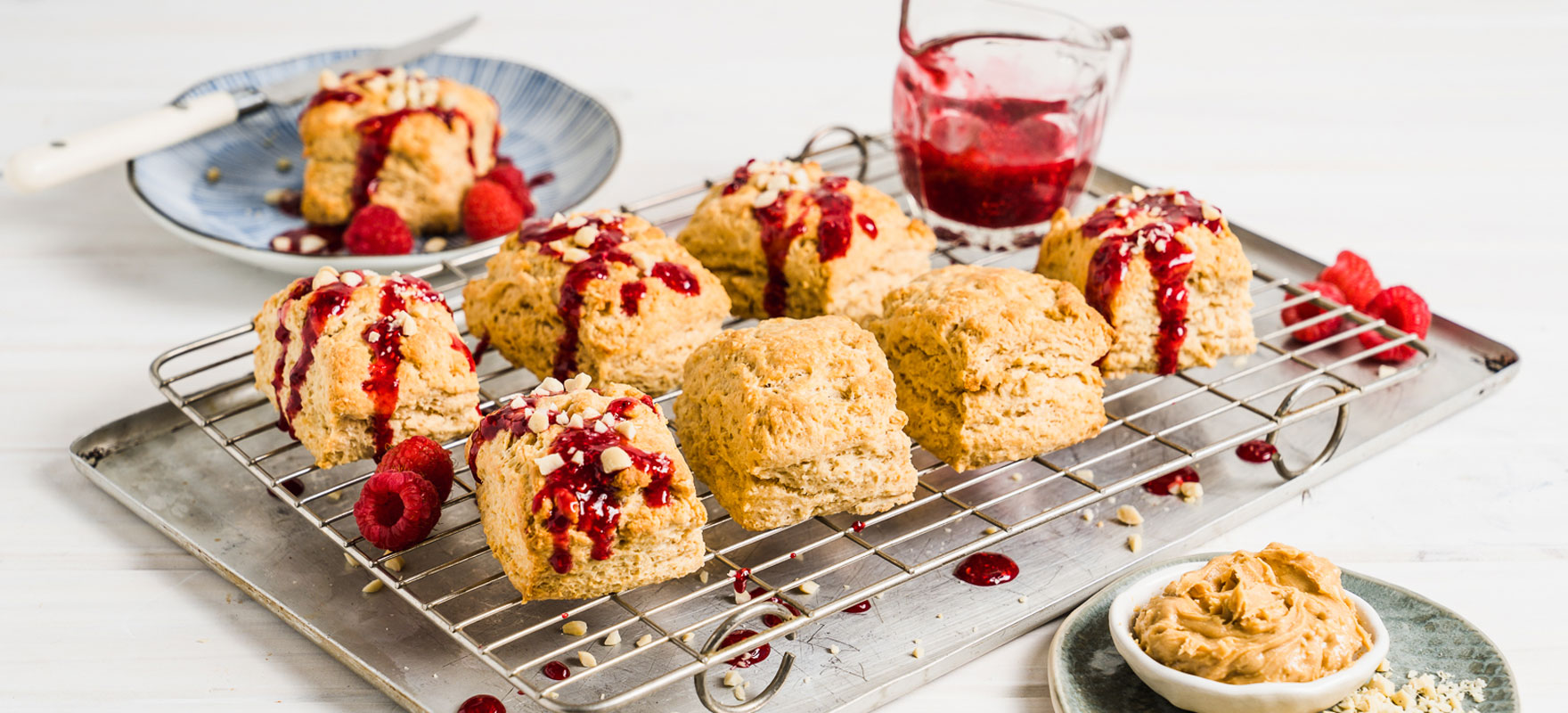 With peanut butter in the dough, and a tangy berry glaze on top, gives the humble scone an extra special touch. It takes just 10 min to prep and 15 min to bake. See recipe

6. Peanut Butter Lamingtons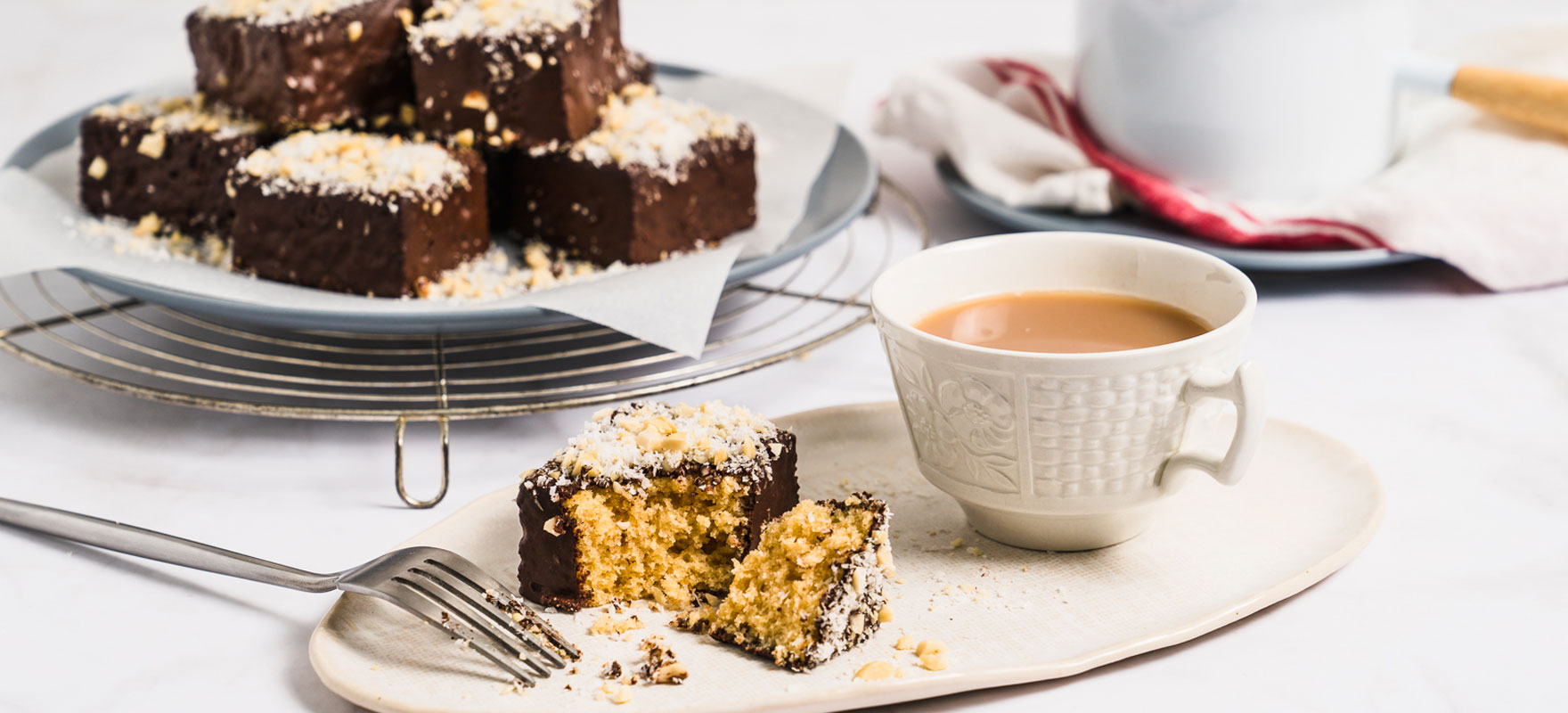 Call us crazy (or genius), but we've added a peanut butter twist to Australia's favourite tea-time treat. Try it – you won't regret it! See recipe

7. Chocolate, Peanut Butter & Oat Biscuit Sandwich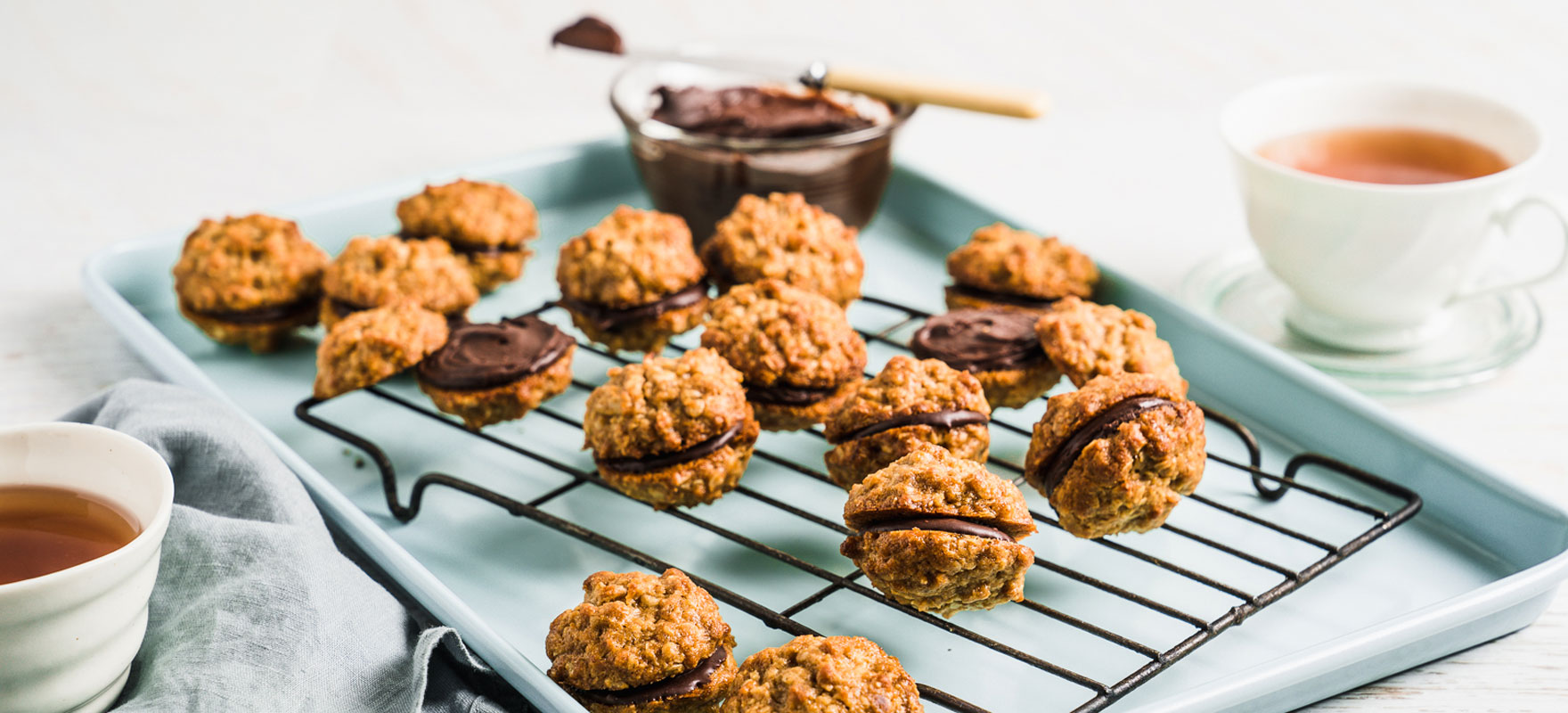 Reminiscent of a favourite tea-room biscuit, these rich little peanut butter bites are small but mighty! See recipe

8. Peanut Butter Brownies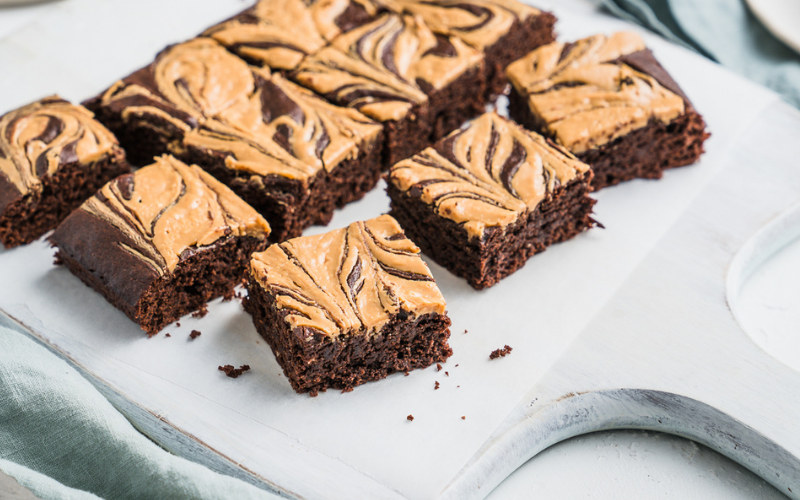 Peanut butter and chocolate are a match made in heaven and these brownies are an indulgent delight. They take just 20 minutes to make and are perfect for entertaining guests. See recipe

9. Peanut Butter Muesli Bars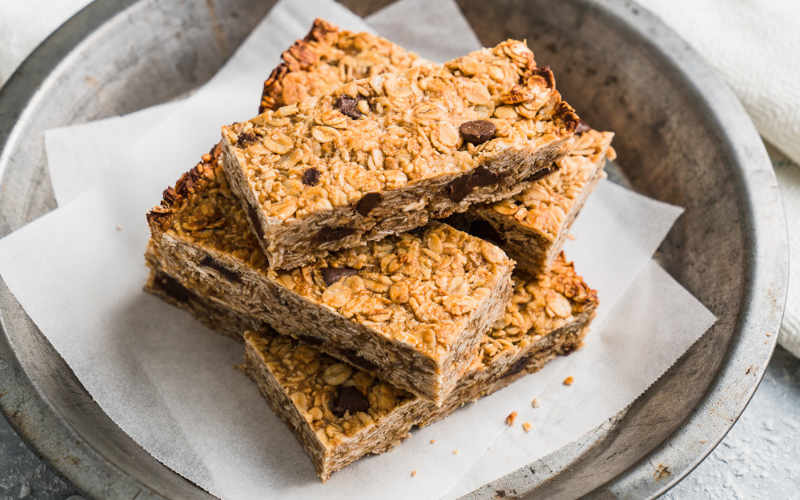 If you have 5 minutes on your hands, then add these delicious and easy-to-make muesli bars to your to-do list. Simply add ingredients, stir and bake! Perfect as a morning or afternoon tea snack. See recipe

10. Kumara Toast with Peanut Butter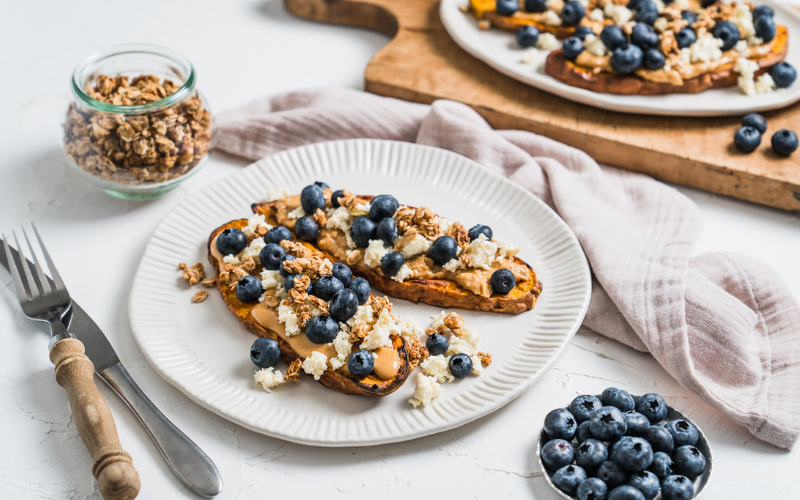 Add a twist to your morning toast by having it on roasted sliced kumara instead. Good source of protein and low in sodium, make extra kumara toast slices then store them in the fridge and re-heat in toaster to have everyday for breakfast. See recipe

11. Tasty Apple Peanut Muffins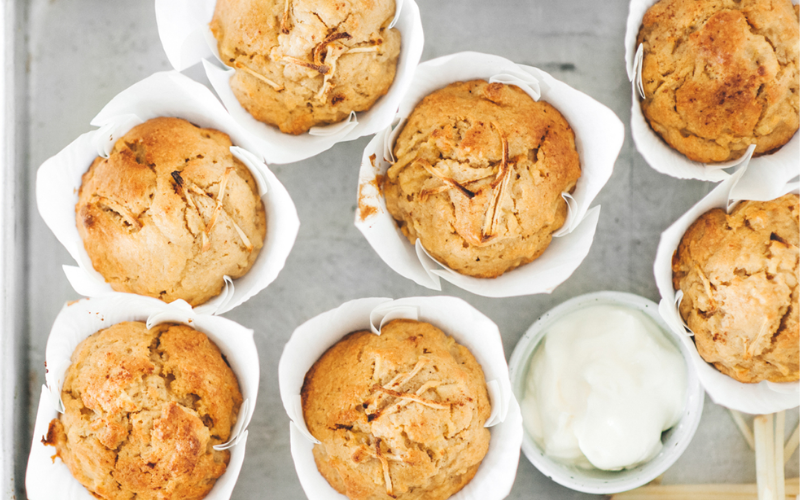 Fresh apple with peanut butter – a delicious combination! These tasty muffins are ideal to make ahead for a filling and satisfying snack throughout the week. See recipe

12. Hot Banana & Peanut Butter Weet-Bix Porridge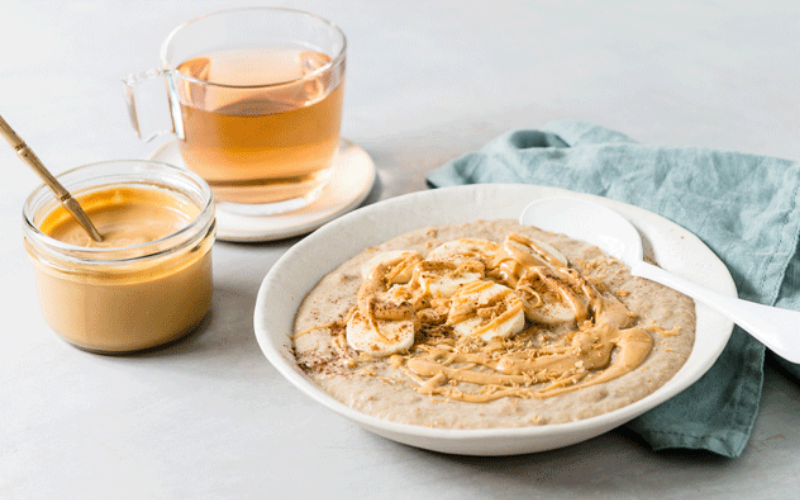 Weet-Bix and peanut butter come together for this warm and cosy porridge. It contains a good source of protein, good source of calcium and is low on sodium – a healthy start to the day.
See recipe
.Find even more peanut butter recipes
in this collection
.

The latest nutrition advice, plus health and wellness tips delivered to your inbox monthly