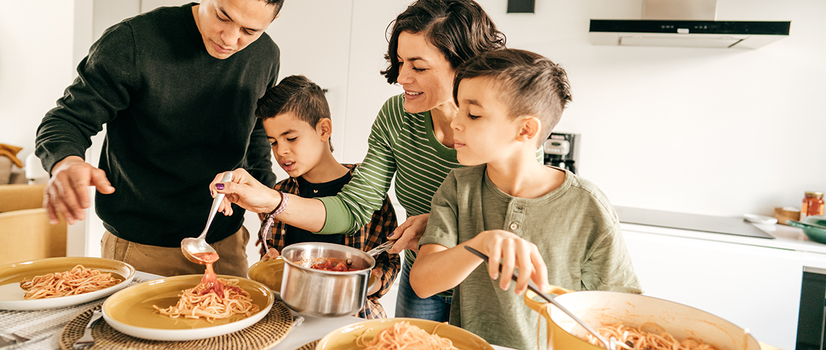 Can pasta be part of a healthy diet?
The short answer to this question is yes!
Our bodies need good quality carbs to fuel our brains, muscle and organs, as well as maintaining energy levels throughout the day. 

Pasta ticks this box by providing important nutrients, while also being low in sodium and free from cholesterol.

Despite these benefits, pasta and carbs can have a bad rap and are sometimes publicised in the media as the enemy when it comes to our health and our waistlines.

Being a pasta-loving dietitian, I'm keen to bust these myths and share the healthiest ways to include pasta in your diet.

Is pasta good for your health?

Pasta generally has a low glycaemic index  (GI). The GI of a food measures how quickly our bodies break down carbohydrates into glucose and are absorbed into our blood stream, so we can use them for energy. 

As a low GI food, pasta is digested slowly, which means it provides longer-lasting sustained energy. High GI carbohydrates tend to cause blood sugar levels to spike and then crash.

Low GI foods can help to boost your concentration levels, manage your weight, and help to manage diabetes.

Pasta fans also tend to consume more veggies, wholegrains and get more fibre.  Eating pasta has also been linked to higher vitamin and mineral intakes and a better diet overall.

Dietitian tip: Be sure not to mistake instant noodles as a variety of pasta, which are more refined and lack the fibre and protein of pasta, while the flavourings are often packed with sodium and saturated fat.

Does eating pasta cause weight gain?

The science shows that eating pasta as part of a balanced, low GI diet does not cause weight gain, and can be helpful in managing a healthy weight.

Incorporating quality carbs, such as pasta, into meals is useful in preventing large fluctuations in blood sugar levels, which helps keep food cravings under control. Pasta is also a low-fat food, just be mindful of what sauce you pair it with!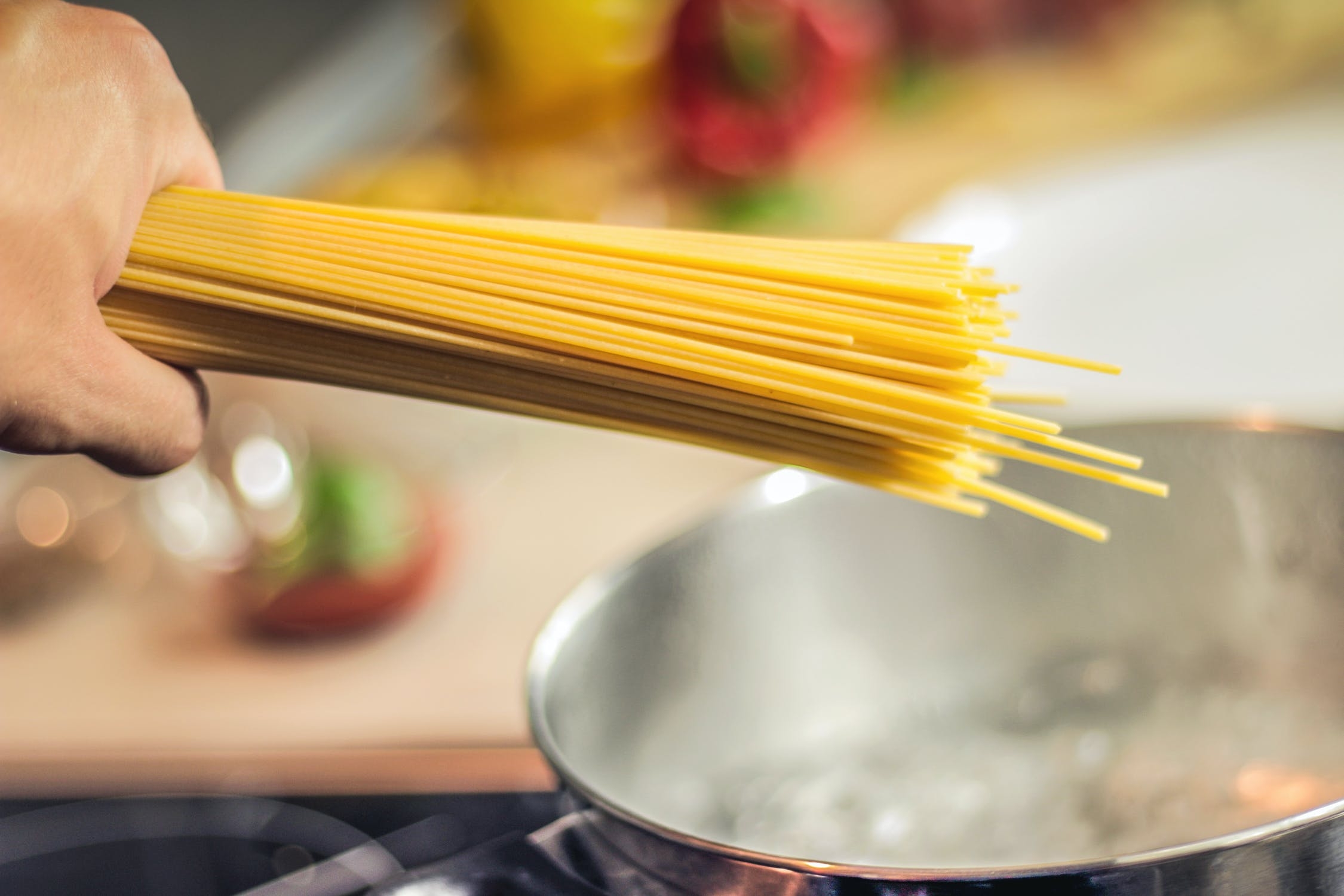 What's the healthiest way to cook pasta? 

It is recommended to cook pasta al dente (slightly firm and chewy). As well as stopping the pasta from becoming overcooked and mushy, al dente pasta is healthier because it has a lower GI.

Pasta is also the perfect dish for leftovers because research shows that cooking, cooling and then reheating pasta can increase the amount of resistant starch the pasta contains.

Subscribe to Wholicious Living to stay up-to-date with the latest health and nutrition advice.

Resistant starch is a type of fibre that resists being digested in the small intestine and travels all the way down to the large intestine where it plays an important role providing fuel for healthy gut bacteria.

How to make a healthy pasta sauce

Serving up a pasta dish is a perfect opportunity to pack lots of vegetables into your meal. Think roasted sweet potato and broccoli, blistered cherry tomatoes, mushrooms and lots of leafy greens. I recommend aiming for a rainbow of colours every time you add vegetables to a dish. It not only looks delicious, but it also provides a greater range of nutrients.

Other tips for making your next pasta meal extra healthy:
Lentils, beans and even  tofu are plant-based proteins that are perfect for a pasta dish
Nuts and seeds such as walnuts, slivered almonds, pumpkin seeds and pinenuts add texture and crunch to any pasta dish. They also provide extra fibre, protein and healthy fats.
Use garlic, onion, lemon and herbs for flavour and to reduce the salt you need to add.
Serving pasta, or any starchy meal, with a squeeze of lemon juice or drizzle of vinegar helps reduce the GI of the carbohydrate. The acidity in the lemon and vinegar blocks the digestive enzymes in the mouth, reducing the amount of starch you actually digest and absorb.
A dietitian approved pasta recipe
I usually have a very busy week, so I like a pasta dish that's simple and quick to prepare, yet still delicious.
I often roast a big batch of sweet potato, courgette and red capsicum, and then toss these with al dente penne pasta, rocket, garlic, herbs, olive oil and top it off with crumbled fetta cheese and pumpkin seeds.
I always keep some canned beans or chickpeas in my pantry so I can add them to the dish and stir through for an extra protein punch.
You can also use this same quick and easy approach when cooking other grain foods such as wild rice, pearl cous cous or quinoa. Enjoy!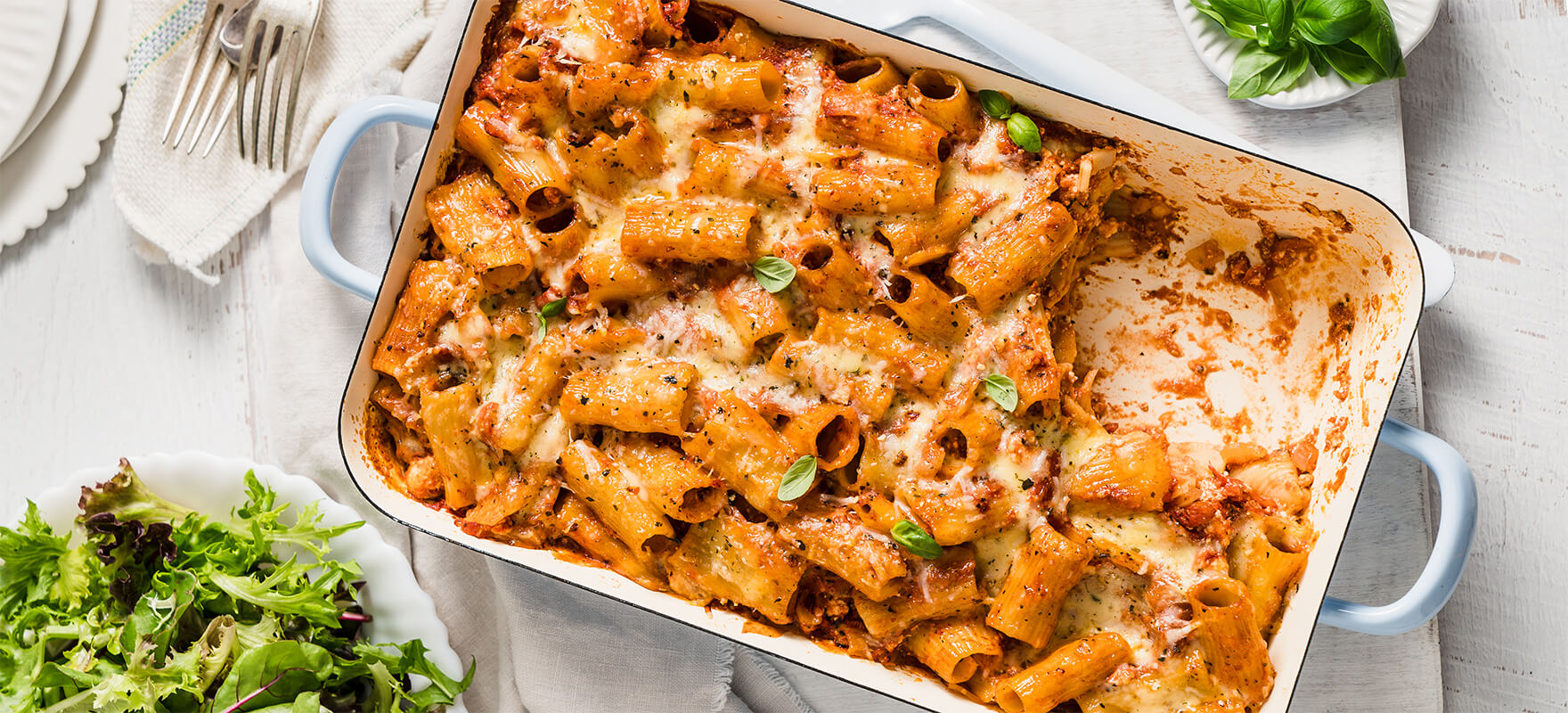 Here are five more of my favourite pasta recipes:
Cheesy tomato pasta bake
Spinach and tofu filled shells
Roast vegetable pasta bake
Vegan pesto pasta
Curried vegetable and lentil lasagne

Do you have a diet question? Or have you seen a nutrition study and wondered about what it means? We'd love to hear from you.
Contact our team of expert dietitians by using the free Ask a Dietitian service - online form here, or you can email or call on 1800 673 392.


The latest nutrition advice, plus health and wellness tips delivered to your inbox monthly