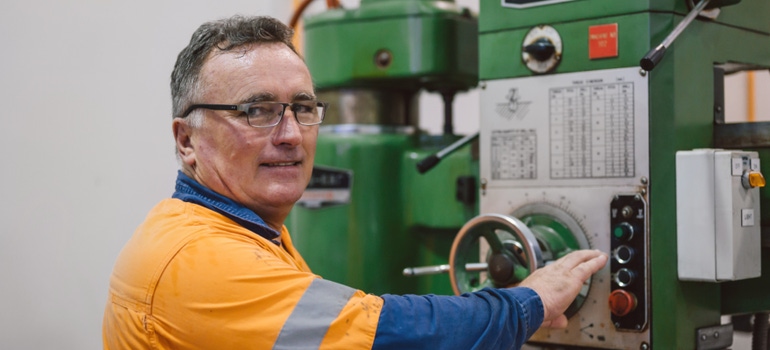 Turning waste in to resources
We are working to achieve our waste management goals throughout our business, from our large-scale operations, to small staff initiatives.

In Australia ... 
We work with a variety of partners at factories in Australia and New Zealand on organic diversion, reusing our by-products for animal feed or pet food manufacture.
Metal waste from maintenance and equipment fabrication is sent for recycling. Metal drums which contained product ingredients are sent for reconditioning to be on-sold or recycled.
Plastic drums are recycled for uses like road base pellets and insulated cable. Plastic jars identified in quality control processes during product manufacture are also recycled.
Waste oil from the maintenance workshop is pre-treated before being recycled for industrial burner oil, hydraulic oil and in bitumen-based products.
We have joined the REDcycle soft plastic recycling scheme, which provides a collection service for soft plastic packaging materials including cereal bags in participating supermarkets throughout Australia. Last year 427 tonnes of soft plastic destined for landfil was recycled*.
At head office and the Berkeley Vale factory, a continuous improvement team manage and identify new ways to keep waste from landfill, introducing organic recycling bins in the staff canteen and kitchens.
We partner with a not-for-profit organisation to reuse uniforms that can no longer be repaired, which are cut up for rags and on sold to the automotive and mechanical industries.
Our Carmel and Berkeley Vale factories collect our cardboard boxes from shipping and collapse them for sale or reuse.
Soft plastic recycling update
The REDcycle scheme is no longer operational. Unfortunately, this means that unless you are in an area where kerbside soft plastic recycling is trialing, then there is no collection of soft plastics available for customers at the present time. Sanitarium is a foundation supporter of the Australian Food and Grocery Council's National Soft Plastic Recycling Scheme (NPRS). The NPRS project is designing Australia's largest industry-led plastics recycling scheme and currently has kerbside collection trials underway. In the meantime, customers not in the NPRS trial areas are advised to dispose of their soft plastics in the landfill bin. You can find out more about the NPRS here

What should people do with their soft plastic now?
If you are not in an area with Curby or other kerbside soft plastic recycling trial options, for the short term, please place soft plastic in the rubbish, do not put soft plastic in your home kerbside recycling bin as it is not recyclable in that system.

We understand that this may be very disappointing for our customers. Sanitarium remain committed to our packaging goal of 100% of our packaging to be reusable, recyclable or compostable by 2025.

The latest nutrition advice, plus health and wellness tips delivered to your inbox monthly