Driven by our philosophy
Everything we do – from the foods we create, to how we engage with our supply chain partners, through to the work we do in the community and how we care for our staff – is guided by an overarching philosophy: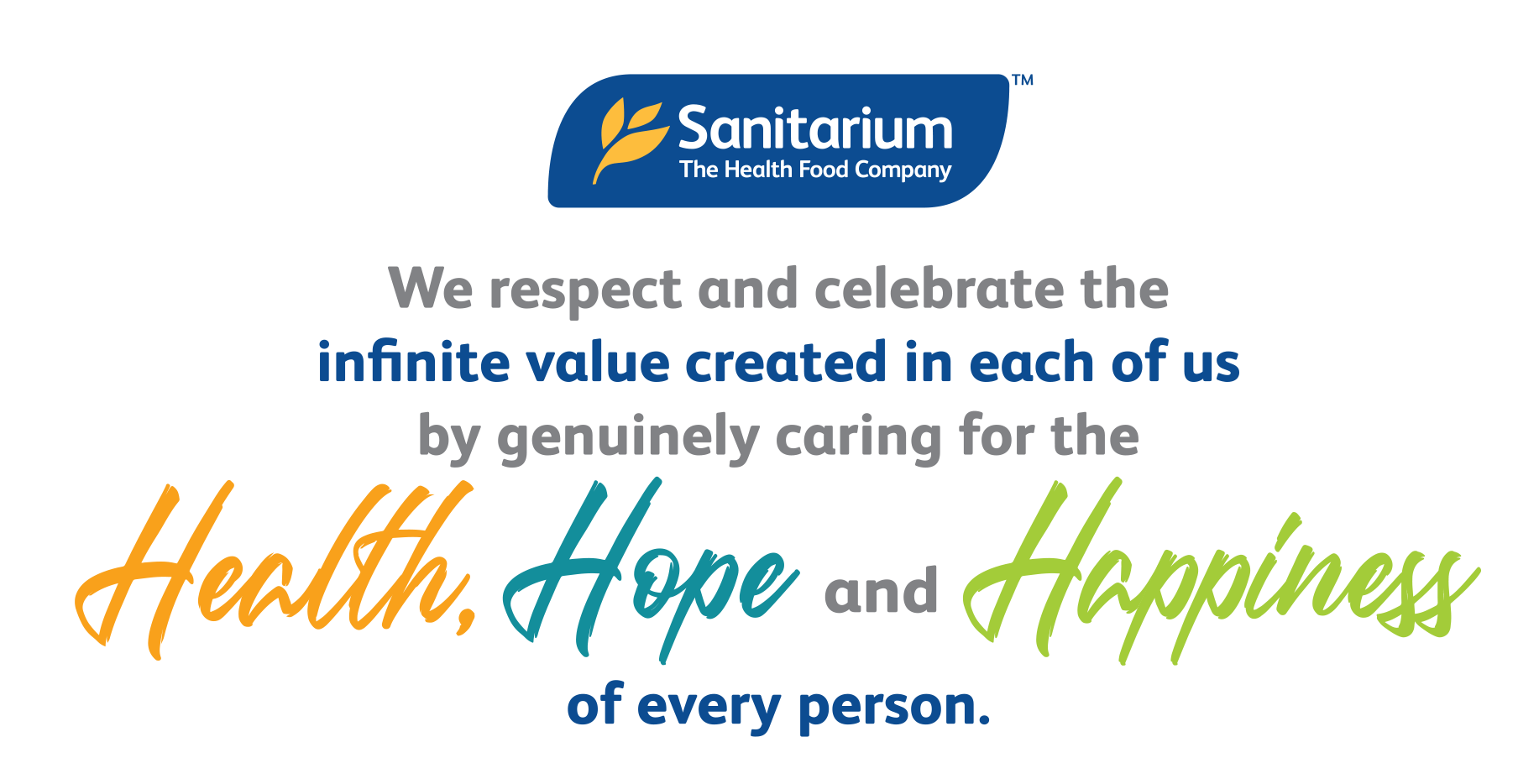 Having a people-first philosophy driving every business action and interaction is part of what makes Sanitarium proudly unique. Our unwavering commitment to this philosophy is just one of the reasons why we've enjoyed the love and trust of Australian families for almost 125 years. It's also why we continue to be recognised as a great place to work.
Our philosophy is demonstrated through:
The way we do business
We passionately serve, acting with care and integrity to make a positive, meaningful difference in our world.
Truly valuing each other
We value, respect and support each other by truly appreciating the infinite value in every person.
Enjoying health and wellbeing
We enjoy and passionately promote full, abundant and 'wholistic' living that nourishes our whole being.
Truly nourishing food
We prepare, share and appreciate simple combination of nature's whole foods to nourish body, mind, heart and spirit.
Caring for our communities
We make a real and lasting difference in our communities by genuinely caring for, supporting and serving others.
Caring for our world
We honour, preserve and care for our world as a created gift.

The latest nutrition advice, plus health and wellness tips delivered to your inbox monthly