Weet-Bix and Vegie Delights voted Australia's most trusted brands
The results are in and they couldn't be better! 

Aussies have declared Sanitarium™ Weet-Bix™ their Most Trusted Breakfast Food in the 2023 Reader's Digest Most Trusted Brands consumer poll. Vegie Delights™ has been awarded the Most Trusted Vegetarian/Vegan Brand!
Weet-Bix Most Trusted Breakfast Food 11 years in a row!
Australians young and old have long been proud to call themselves Weet-Bix kids. In fact, more than 90 years after Sanitarium launched its now-iconic wholegrain cereal, today you'll find Weet-Bix in almost half of all Australian homes - and still represents simple, honest nutrition that the whole family will love.

Weet-Bix remains Australian owned and made, but perhaps what makes it quintessential to the Australian cultural experience is its passion to help Aussie kids achieve their healthy, happy potential. Whether it's combatting food and nutrition insecurity through nationwide support of breakfast clubs, fostering physical activity through Weet-Bix Active Bands™ or building self-esteem through its inspiring Feed the Belief campaign, Weet-Bix has always been about much more than breakfast.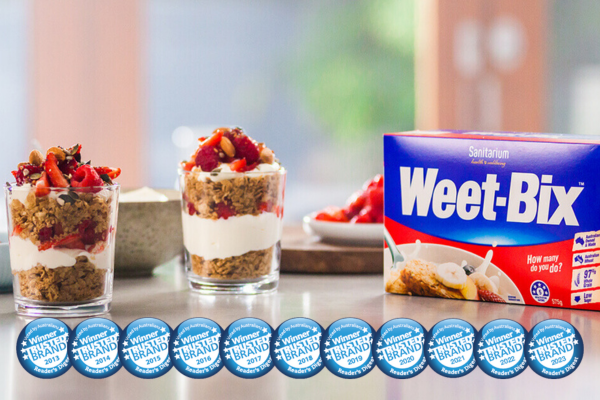 Vegie Delights Most Trusted Vegetarian/Vegan Brand fourth year running!
This accolade reaffirms the high trust the brand has earned with consumers and it's the fourth consecutive year Vegie Delights has taken top honours from Reader's Digest. Last year, Vegie Delights was also recognised as a consumer favourite in multiple categories in the 2022 Nourish Magazine Vegan Awards. Vegie Delights is the only plant-based brand you will find in the fridge, freezer and canned meals section of the supermarket, and it has over 20 product lines. Vegie Delights are a compromise-free way to include plant-based alternatives into easy weekday meals. The range formats are easy to prepare and provide a source of protein and iron.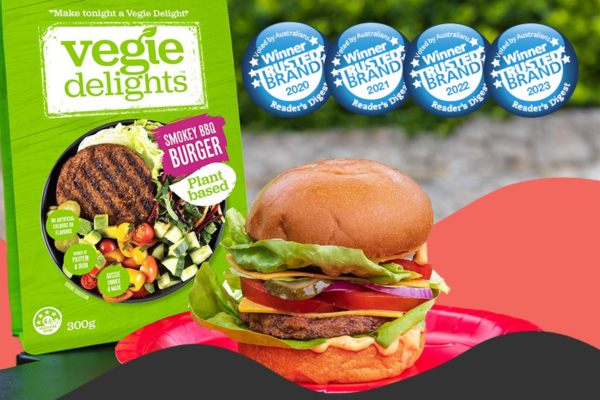 About the Readers Digest Trusted Brands survey methodology
The Reader's Digest Trusted Brands survey is not a reader's poll. It is an independent survey, commissioned by leading research agency Catalyst. A cross-section of 2,800 Australians have been surveyed to reflect the demographics of the general population with each respondent completing a questionnaire to identify the brands they trust the most. Year after year, the Reader's Digest Trusted Brands survey finds recurring themes and attributes among its category winners – consistency, reliability and value for money. For more information visit: 
www.trustedbrands.com.au
Last updated 27 April 2023

The latest nutrition advice, plus health and wellness tips delivered to your inbox monthly